American First Energy Conference November 9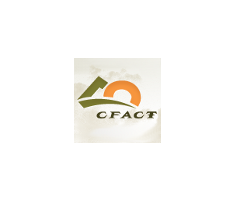 November 2, 2017 - Abundant affordable energy is vital to American security, prosperity and well-being.
That's why the upcoming America First Energy Conference, a gathering put on by the Heartland Institute (and one which CFACT will also take part in), is so vitally important: The time is now to get this important message out there.
You are invited!
Find out who's campaigning for and against American energy and why.
Can America finally achieve true energy independence?
We believe the answer is a resounding … Yes!
From Heartland:
President Trump has already turned back years of President Obama's anti-energy policies, allowing the United States to once again emerge as a global energy leader. This is an amazing turn of events, one that would have been impossible had Hillary Clinton won the 2016 election.
To discuss this remarkable moment in history, The Heartland Institute is gathering the country's best energy policy experts, as well as key players in the industry, at the J.W. Marriott Hotel in Houston, Texas on Thursday, November 9, 2017, for its America First Energy Conference. It's an event that will explain what has happened, and more importantly, what comes next.
Topics include:
• Energy and Prosperity
• The Cost of Excessive Regulation
• The Shale Oil and Gas Revolution
• Energy and Agriculture
• The Future of Coal
• National Security and Energy Policy
• Protecting Human Health
• Protecting the Environment
How will we power America's future?
CFACT will be there. Will you?