Coal Miner Murray Lobbies Trump at Home While Looking Overseas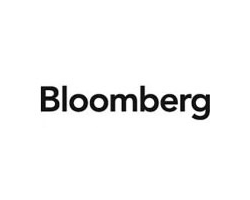 By Tim Loh
November 3, 2017 - He calls Donald Trump's moves to support the U.S. coal industry "wonderful." He describes a proposed rule that'd prop up some money-losing coal-fired power plants the "single best" political action he's seen in his 61-year career.
Yet when coal miner Robert E. Murray wants to find customers that can keep his Murray Energy Corp. succeeding in the future, he's looking overseas.
"We're moving to the international markets to replace these domestic markets that we're losing,'' Murray, founder and chief executive officer of the St. Clairsville, Ohio-based company, said in a phone interview. "We have export folks all over the world that are getting this coal out of the country.''
Murray Energy's pivot to foreign customers could help it stay out of bankruptcy if some of its largest U.S. power-plant customers are forced to shut, Murray said. That's a change from August when he warned that his company could also be forced out of business if that happened.
Even with President Trump in office, U.S. utilities will probably burn about the same amount of coal this year as they did in 2016, according to the Energy Information Administration. The uptick in coal mining from earlier this year has largely fizzled out when compared with production levels at this point last fall. And anyway, the driving forces behind coal's recovery earlier were largely government policies in China and one-time events including a cyclone that hit Australia and caused global prices to spike.
'Keep Falling'
"You can scrap a bunch of environmental rules, but you can't bring coal back in face of market forces,'' said Jason Bordoff, director of Columbia University's Center on Global Energy Policy. "If natural gas prices stay cheap and renewable prices keep falling, coal is going to keep falling."

Murray, of course, is lobbying for all the help he can get. An early and vocal supporter of Trump, he had a 3.5-page list of "action" items for the incoming administration last winter, he said. Much of what was on the first 1.5 pages has already been addressed, he said. That includes the removal of an Obama-era rule designed to protect streams and the country's withdrawal from the Paris Climate Accord. Items still remaining include ending subsidies for the wind and solar industries and reversing a policy that views carbon-dioxide as a pollutant.
Murray is optimistic he'll get many of his wishes. He singled out Energy Secretary Rick Perry and Environmental Protection Agency head Scott Pruitt – both who have spearheaded policy changes that ultimately benefit coal producers -- as the administration's "two stars."
Bonds Fall
That hasn't relieved all his stress, though. In August, Murray Energy wrote a letter to the Trump administration saying a potential bankruptcy by FirstEnergy Solutions Corp. or another "major customer" would also hit Murray, wiping out 6,500 mining jobs. After the White House denied Murray's request for an emergency order to keep some coal plants open, Murray's bonds fell deeper into distress.
Even if all else fails, though, and the power plants shutter, Murray says the company can find replacement customers -- especially thanks to the shift toward overseas markets. That didn't stop the bonds from falling on Thursday. Murray's 2021 second-lien notes, which traded as high as 57.8 cents on the dollar during the day, slid to 55.6 cents by 2:50 p.m. in New York.
What the U.S. industry really needs is consolidation, he said. He bemoaned the fact that so many rivals went through bankruptcy, shedding liabilities, without closing mines.
"We wind up with this glut of coal mines,'' he said. "And Murray Energy has got to compete with that."
Nonetheless, he insisted the company won't follow others through restructuring.
"I feel much stronger right now than I ever did that Murray Energy will be the last man standing,'' he said. "We are paying our bills, we are paying our debts.''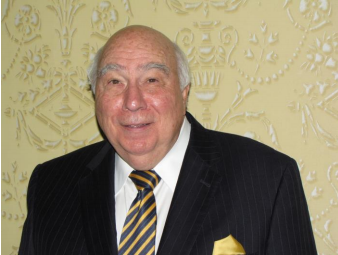 Bob Murray