Wyoming Coal Report Shows Positive Earnings as the Sector Slowly Defines its New Normal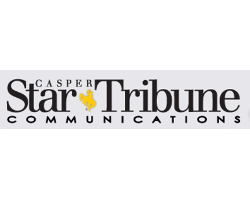 By Heather Richards
November 4, 2017 - It's been a positive three months for Powder River Basin coal with the largest producer, Peabody Energy, posting $203 million in profits, nearly $500 million for the year so far.
Production in the PRB climbed by about 13 million tons in the third quarter, though the final tally was shy of the third quarter numbers last year when Wyoming's mines hit a high point in an otherwise dismal 2016.
The market is still in correction-mode after two difficult years, and production numbers may be firming around new expectations as coal companies adjust to fewer longer-term contracts and more spot buying, experts say. The bankruptcies and layoffs were likely an exaggerated reaction to uncertainties in the coal sector, and recent improvements in added jobs or production are leveling out to what is repeatedly referred to as coal's new normal, in which coal faces steep competition with other fuels.
"In this day and age, the long-term contracts where companies are just delivering on a contract they signed five years ago are not there anymore," said Travis Deti, executive director of the Wyoming Mining Association. "In a tight energy market with higher competition from gas and renewables, that's just where we are right now."
PRB mines produced 82.6 million tons of coal between June and September to be shipped out to power plants across the Midwest, about 1.5 million less than last year. The largest surface mines in the country, Peabody's North Antelope Rochelle mine and Arch Coal's Black Thunder, both in Campbell County, dug 27.8 and 19.3 million tons respectively, their highest volumes since the last quarter of 2016.
Earnings reports so far have also been welcome news.
Peabody in particular stood out with a proud call with investors Oct. 25, boasting their $203 million profit, a dramatic turn around for the company that slid into tremendous debt and filed for bankruptcy in 2016. It emerged earlier this year.
Recent news of more coal plant closures from their customers down in Texas did not dent the firm's enthusiasm last week.
"We don't view plant closures in a singular sense as being game changers to us," said Amy Schwetz, Peabody's chief financial officer. The company's portfolio in the Powder River Basin is diverse, and the company has already adjusted its expectations to the projected coal closures in the coming years.
The PRB has also proved its ability to withstand a 2 percent decrease in electricity demand this year, said the company's president, Glenn Kellow.
"I expect the PRB and Illinois Basin are most competitive in natural gas over time," he said. "The PRB was a standout this quarter, increasing 8 percent, as electricity demand for all other coal basins weakened."
Other companies also showed improvements this quarter, with Arch reporting a net income of $37.2 million.
Cloud Peak, a smaller producer by Peabody and Arch standards, posted a far more modest $2.7 million in earnings for the quarter and a year-to-date net loss of $24.5 million.
The company's CEO noted a struggle finding demand to justify producing its lower heat coal during an investor's call on Oct. 26
Marshall said the general outlook right now depended on the weather, particularly the need for a cold winter.
"I think we'd actually be seeing some reasonable strengthening in demand and some interest in the utilities as they will be burning a lot more coal and I think it would be quite a positive report you would be getting in February," Marshall said. "If we have another winter like last year than that wouldn't be so good."
This year's total Wyoming production is expected to be higher than the last, which started out with record lows, but the numbers also reflect the fluctuations of the market.
Deti said he agreed with a state economist's recent revenue report projecting the yearly total for Wyoming would fall to around 330 million tons.
And the ups and downs of the market are impacting the employment figures, with more short-term workers being hired on and let go quarter by quarter as companies adjust to selling with short term contracts, Deti said.
"I think what it reflects is a different energy market," he said. "If they need to hire on a few more temporary workers to fill an order then that's what they're doing."
Jobs lost in the downturn totaled about 964, according to the state mine inspector report released at the beginning of the year. According to self-reporting from the mines, about 330 coal miners came back to work.