Warrior Met Coal Clarifies Ex-Dividend Date for Special Cash Dividend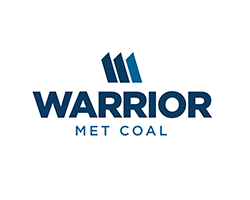 November 6, 2017 - Warrior Met Coal, Inc. (NYSE: HCC) today clarified the date on which Warrior's common stock, par value $0.01 per share, will trade ex-dividend of the previously announced special cash dividend of $11.21 per Share. As previously announced, the Special Dividend will be payable on November 22, 2017 to stockholders of record as of the close of business on November 13, 2017.
Investors should note that the ex-dividend date is set by the NYSE. Under the rules of the NYSE, when a dividend is declared in a per share amount that exceeds 25% of a company's stock price, the date on which that company's shares will begin to trade without the dividend, or ex-dividend, is the first business day following the dividend payment date. Accordingly, the NYSE has informed Warrior that it has set an ex-dividend date for the Special Dividend of November 24, 2017. Consequently, if a stockholder as of the record date sells Shares at any time prior to the ex-dividend date of November 24, 2017, they will not receive the Special Dividend.
Warrior is a large-scale, low-cost U.S. based producer and exporter of premium hard coking coal ("HCC") operating highly efficient longwall operations in its underground mines located in Alabama. The HCC that Warrior produces from the Blue Creek coal seam contains very low sulfur and has strong coking properties, and is of a similar quality to coal referred to as the premium HCC produced in Australia. The premium nature of Warrior's HCC makes it ideally suited as a base feed coal for steel makers and results in price realization near the HCC industry average index price. Warrior sells all of its met coal production to steel producers in Europe, South America and Asia.