A £2m Plan to Restore Durham Miners' Association HQ is Revealed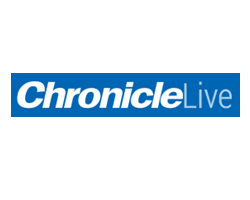 November 7, 2017 - The first phase of an ambitious plan to renovate England's historic Durham Miners' Association HQ, Redhills, which could eventually cost £2m is being launched on Wednesday.
It is to begin with an offer for people to sponsor one of 150 seats in its magnificent council chamber - or Pitman's Parliament - which is hoped will raise at least £30,000.
That amount will be enough to properly restore all the seats while any extra will go towards the estimated £200,000 needed to renovate the chamber.
Eventually it is hoped through fundraising and grants to generate around £2m to completely the restore the grade II listed building which could take around three years.
For phase one, the Durham Miners' Association (DMA) is asking the people to sponsor a seat for a minimum of £100.
Each has a number which corresponds to a colliery and was where its union representative took his place.
Some of the county's banner groups and parish councils have already pre-booked their seats and the offer will open to the public on Wednesday.
Sponsors will have an inscribed, memorial brass pit token as placed on the seat of their choice and receive a keepsake copy.
DMA secretary Alan Cummings said: "There is a century of emotion and history tied up in the Pitman's Parliament. It represents the people's history of coal mining in County Durham.
"We expect there will be a lot of demand to sponsor the seats because it is a living link to people's past.
"This sponsorship is the first step in an ambitious plan to restore the miners' hall and establish it as a hub of heritage and culture for the Durham Coalfield. It will become a place where music and art is practiced and performed.
"We are determined that the Pitman's Parliament will be preserved for future generations as a place where people can not only connect with their past but also nurture and cherish our rich culture.
"It reflects our motto: 'the past we inherit, the future we build'."
The council chamber is a purpose-built trade union meeting place at the heart of the Grade II listed Durham Miners' Hall.
For almost a century it was the scene of the deliberations and heated discussions which shaped the lives of our mining communities in the Durham coalfield.
Recently it was used to host a rally by Durham's teaching assistants.
Each Miners' Lodge sent an elected delegate to speak on behalf of the colliery workers, representing the interests of their area. Key issues would be debated and decisions voted on. Delegates would sit in a given seat with that seat number associated with their lodge.

At present 150 of the seat numbers are known thanks to recently discovered list of colliery numbers from December 1950.
Now over a century on from its opening, these seats are in need of renovation. As Grade II listed assets the Durham Miners' Association is seeking to raise funds for their renewal.
By sponsoring a seat you will be able to have a personalised "pit token" attached to the seat. This could, for example, be in memory of a loved one who worked at that pit or to acknowledge a group's contribution to their area.
For details of the sponsorships and to book your seat: www.redhillsdurham.org.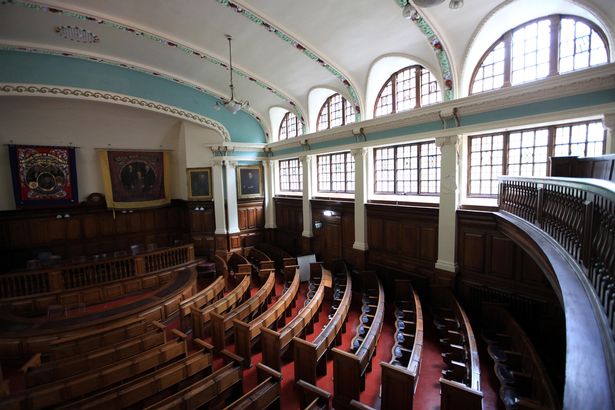 Inside Durham Miners' Association HQ
Photo by Newcastle Chronicle