Coal Sector Eyeing Winter Forecasts Under Pressures of New Market Dynamic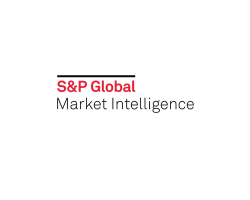 By Taylor Kuykendall
November 7, 2017 - US coal miners are hoping a cold winter could prod utilities into buying enough coal to continue a recent boost in production.
Coal production has increased more or less steadily since the second half of 2016, and utility stockpiles are falling, but another mild winter like the past two could impede further recovery as coal plant retirement announcements continue. Meanwhile, some producers are trying to figure out how much coal utilities will take next year.
Investors in coal love longer-term sales commitments because it provides some certainty to sales volume and price, Andy Roberts, research director for global thermal coal markets at Wood Mackenzie, said. Utilities avoid longer-term contracts if they think the price of coal might fall or if they want to maximize potential flexibility to switch to natural gas generation if prices go up.
Roberts added that uncertainty from a swath of regulations and the potential that natural gas could continue to push down coal demand may be signaling some utilities to wait to purchase coal. Arch Coal Inc. has rightsized operations to manage changes in utility coal buying, and CEO John Eaves noted on a recent earnings call that the company has seen signs utilities are hesitant to buy coal too far in advance.
Heading into 2018, customers are "nervous about gas, they are nervous about inventories, they are nervous about what kind of power consumption is going to be," Eaves said. What he expects to see in 2018 is "a lot of inter-year buying, buying more than we've seen in the past."
Cloud Peak Energy Inc. President and CEO Colin Marshall warned that the "dynamics of the coal industry have permanently changed" in an earnings call in early 2016. He said that rather than providing "reliable low-cost baseload power," coal generation is now variable based on natural gas prices, renewable energy output and power demand. With those factors still pressuring coal, Marshall said on the company's more recent third-quarter earnings call that there seems to be plenty of coal that utilities are planning to burn next year but have not purchased yet.
"If we have another winter like last year, then that wouldn't be so good," Marshall said. "But that would be three very mild winters in a row, which, whilst it obviously isn't impossible, I guess we'd be — we'd hope for a more normal one, which would stimulate demand, I believe."
Seaport Global Securities analyst Mark Levin suggested that relief may not come based on a recently released government weather forecast that appeared neutral to coal burn. While not "code red" concerned, he wrote in an Oct. 30 note that he was turning a little more cautious on demand for coal from the Powder River Basin, the largest coal mining region in the country.
"There just seems to be little to no urgency on the part of utilities to contract coal for 2018, and why should there be? Summer was a massive disappointment," Levin wrote. He added that if utilities are not active in the fourth quarter, companies like Cloud Peak and Peabody Energy Corp. would be left with sizable open positions heading into 2018.
American Electric Power Co. Inc. spokeswoman Melissa McHenry said coal demand has become very unpredictable as small changes in natural gas pricing, a windy month in some parts of the country, or unusually cold or hot seasons can have a dramatic effect on coal burn. AEP's coal procurement strategy has evolved to include base purchases to meet a conservative forecast with shorter-term deals to match actual burn. This allows a utility to better manage its inventory and provides an opportunity to take advantage of lower-cost fuel purchases.
"The main disadvantage to this strategy involves the management of coal price volatility," McHenry said. "Although spot prices have generally been declining over the last five years, that trend is starting to reverse, making management of price volatility more important."
Robert Hardman, vice president of fuel supply for Dynegy Inc., said that while the "days of the 10-year contract are over," Dynegy still contracts coal for two to three years out but does not want to contract all of its coal needs out that far. He said many buyers are now closer to a more typical procurement program in which about 15% to 20% of coal will sell on the spot market.
"Folks probably went into the year planning to have a spot program, but then when reality hit, burn was down and demand was down," Hardman said. "Instead of purchasing spot coal, folks took their contract coal where they could. They piled it up, they renegotiated contracts and they burned what they could, but I think basically we wound up with an oversupply. We're finally working our way out."
He added that while coal utilities are finally getting a moment to catch their breath from an "onslaught of regulations" from previous administrations, any opportunities for expansion of coal production would likely have to come from export markets, because coal consumption in the U.S. is on the decline.
"That's the reality," Hardman said. "I think what has happened is the rate of decline has probably decreased because you had a number of pressures taken off of the coal industry."
Foresight Energy LP had suggested its access to exports had been a saving grace in a tight Illinois Basin market earlier this year. CNX Coal Resources LP Senior Vice President of Energy Marketing Jim McCaffrey said on a third-quarter call that utilities are often talking about a need for flexibility when it comes to coal demand.
"We have the capability to pivot quickly to the export market," McCaffrey said. "And the need for utilities to have flexibility and the demands that they have put on that, we don't hesitate to use the logistics ... in our toolbox to quickly pivot to make the right moves."