Matrix to Distribute NLT's N-Connex System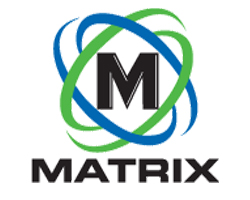 November 9, 2017 - Matrix Design Group, LLC (Matrix) announced today a distribution partnership agreement with Northern Light Technologies (NLT) for distribution and service of the N-Connex system throughout the United States (US) and Africa. N-Connex is an award winning networking system designed specifically for harsh environments, integrating voice and high-speed data communications, asset and personnel tracking, control and automation, video surveillance, condition monitoring and other solutions into a single modular, Wi-Fi and Ethernet based platform.
"Matrix is excited to again team with NLT to deliver this innovative new solution into a variety of applications, including the hard rock mining and tunneling markets", said Matrix President, David Clardy. "Matrix has always prided itself on delivering high-quality, production-enhancing and cost-effective technology solutions to its customers and we look forward to adding the N-Connex system to our product suite."

"NLT is looking forward to working with the Matrix team to expand the N-Connex install base throughout the US and African markets", said NLT Digital Managing Director, Tim Haight. "We believe the networking solutions provided by the N-Connex system are really going to impress the operators in these new markets, bringing a level of connectivity and information to these industries that has been unavailable to date at reasonable price points."

The advantage of the N-Connex system lies in its ability to create a completely custom, modular network for any operation, from underground hard rock mines to process plants, from tunnels to heavy industry. Using an easy to expand and troubleshoot Wi-Fi + Ethernet solution, an operation can continue to grow while assured their data, communications and Wi-Fi-connected Internet of Things (IoT) equipment will be able to grow with them.
For more information on Matrix or its products, please visit www.matrixteam.com. For more information on N-Connex, please visit www.n-connex.com. For more information about NLT, please visit www.nltinc.com.