South Africa Mining Union to Go Ahead With Coal Strike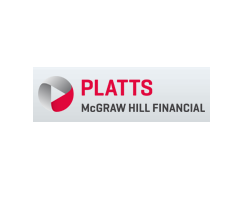 By Piers De Wilde
November 10, 2017 - South Africa's National Union of Mineworkers has received a certificate allowing it to proceed with a strike in the coal sector Wednesday afternoon, it said on its website Thursday.
The Chamber of Mines, which represents producers including Anglo American, Exxaro and Glencore in South Africa, met with the NUM Wednesday.
The Commission for Conciliation, Mediation and Arbitration has issued a certificate of non-resolution to the dispute following a collapse in negotiations between the Chamber of Mines and the NUM.
"We confirm we received the certificate to strike yesterday afternoon. We will now meet with the members and they will give us their mandate on when the strike will commence," an NUM spokesman said in a statement.
A Switzerland-based trader said he had not seen much impact on FOB Richards Bay prices, saying he had seen a 50,000 mt January-loading cargo offered Thursday morning at $92.50/mt FOB Richards Bay for 6,000 kcal/kg NAR coals. Wednesday's best reported offer by the market close for a January-loading cargo was $93/mt.
Negotiations have been ongoing between employers and the union since June, when the Chamber declared wage talks would be centralized, as some miners wished to conduct negotiations on an individual mine basis.
The NUM is currently demanding a one-off Rand 1,100 ($78) payment for workers for 2017, an 8% pay rise for 2018 and 9% for 2019.