Coking Coal Prices to Remain High For Now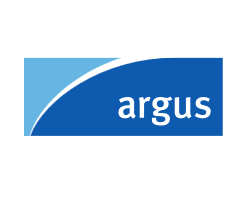 November 13, 2017 - Seaborne coking coal prices will likely remain at some of their highest levels in years in the near term, speakers at the Met Coke World Summit said.
There will be "backwardation in prices for the next few years, at which it will level out and moderate," Mike Grim, president of Oremco, a subsidiary of Tata Steel, said yesterday at the conference in Rosemont, Illinois, outside of Chicago. "We think the market will adjust itself."
Seaborne coking coal prices have rallied several times in the past year and half. Prices of 90-day prompt delivery of Australian low-volatile coking coal, a leading indicator for the market, hit $184/t fob Australian ports today, Argus assessments show.
"I think the prices are a little bit high," Mike Nobis, director of coal trading at DTE Coal Trading, said, adding that they will probably fall to more "sustainable" levels.
"As the prices are rising, as I think they will continue to do over this next year, you are going to start to see new players come into the market, new coal suppliers in the US," Luke Kosnik, a sourcing manager at steelmaker ArcelorMittal said.
He added that buyers should keep an eye the sustainability of some of the newer coking coal suppliers.
"Can they last when prices fall?" Kosnik asked. "Typically, suppliers that are owned by Wall Street, they tend to chase the price. They are more apt to come up short on a shipment or two when export prices are high."
After coal prices tumbled, some of the largest coking coal companies in the US, including Arch Coal and Alpha Natural Resources, shed assets to stay afloat. Some new players started mining coking coal when prices began to climb again in mid-2016.