Atlantic Met Coal: Limited Spot Supply on 2017 Contract Volume Growth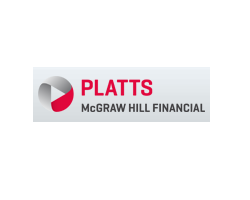 By Hector Forster
November 13, 2017 - Atlantic metallurgical coal markets Monday reacted to further price support benefiting premium coals, as US met coal buyers sought to lock down more volume.
Spot pricing was heard firming due to factors related to Asia-Pacific trade and growing demand. For China, Premium Low Vol CFR prices rose steeply Monday, closing the gap between equivalent sales levels to markets outside China.
Limited premium coal availability in Australia, as port shipment disruption increases spot inquiry for alternatives, supported spot indices.
US coals are finding more interest for locking volume into annual contracts, principally tied to index-linked pricing, sources said since the weekend at an industry gathering.
This factor may be limiting spot availability and aiding offer strength. Several miners had sold most budgeted 2018 production volume forward under contracts and framework sales accords where pricing would be determined at a later date.
A regional buyer expected to find supply emerging as and when needed, and good US availability had up to now been experienced.
High-vol A for December loading and several inquiries for the first quarter of 2018 were picked up.
The Australian Premium Low Vol net forward assessment rose $0.50/mt to $203.90/mt.
The Platts TSI Premium Hard Coking Coal reference price used for settlement on the SGX's coking coal futures was steady at $187.60/mt FOB Australia.