IEA: Southeast Asia to Push Up Coal Use, Especially for Power Output, Until 2040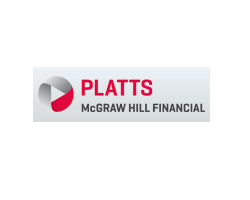 By Deepak Kannan
November 14, 2017 - Southeast Asia will propel the growth in coal consumption in the next two decades due to the fossil fuel's easy availability and cost effectiveness, despite a strong push for renewable capacity addition, the International Energy Agency said in its World Energy Outlook 2017 released Tuesday.
"Southeast Asia, together with India and other developing economies in Asia, is the primary growth center of coal demand in the world," the IEA said. Power plants account for three quarters of the additional coal use in the next 25 years, the IEA added.
The share of coal in the region's power mix is expected to increase to 40% in 2040, from about 35% currently, while gas share is expected to decline to less than 30% from about 45% currently.
Over the outlook period up to 2040, coal imports are expected to decline in advanced economies like the European Union, Japan and South Korea.
Even in China, which was the largest importer 2016, coal inflows were expected to decline to about 70 million mt of coal equivalent by 2040, down from nearly 200 mtce, or about 266 million mt, in 2016, the IEA said.
"China's administered coal industry restructuring plays a central role in coal market dynamics through the early 2020s," IEA said, adding that various policy measures had been introduced in the country to manage domestic production and maintain a narrow price band for its coal at $80-$90/mt.
"Our outlook for coastal Chinese prices, $84/mt in 2020 and $87/mt in 2025, falls within the targeted range," the agency said.
Fast-growing and price-sensitive economies such as Vietnam, the Philippines, Malaysia, Thailand and Pakistan would increasingly turn to the international coal market to meet their energy needs, it added.
Solar Power in India
"India is the hope of many coal-exporting companies around the world," the IEA said, but warned that rising demand might not necessarily translate into increased imports.
Coal demand in India was expected to grow at an average rate of 3.2% per year to about 1,230 mtce in 2040, from about 575 mtce in 2016, primarily driven by economic growth, the IEA said.
Steel production was expected to more than quadruple by 2040, while cement output was expected to triple as was electricity generation, the IEA said.
As much as 370 GW of new coal-fired capacity was expected to be commissioned by 2040, of which 50 GW was already under construction, it added. However, solar power may offer stiff competition due to a plunge in costs associated with photovoltaic cells amid strong competition.
"India has set itself an ambitious target of reaching 100 GW of solar PV by 2022; this looks hard to achieve, but a faster-than-expected drop in costs would result in significant upside potential for solar PV and downside for coal," the IEA said.
The gap between solar and coal-fired electricity production costs was narrowing, the IEA said, adding that while there was scope for further cost reductions in solar, there was not much room for further price correction in coal-fired generation.
"Solar PV could therefore disrupt the future of coal in a country that has been widely expected to be a major growth engine for global coal use for decades to come," the IEA said.
While domestic Indian coal production was rising, imports were projected to increase to 235 mtce in 2040 from 163 mtce in 2016, with three quarters of the increase coming from coking coal, the IEA said.
India aimed to double its total coal production to about 1.5 billion mt by 2019-2020, compared with 2014 levels, but state-owned Coal India Limited has failed to meet its annual output targets the past few years.
"While coal production increases in India may have fallen short of annual production growth targets, it saw increases of 8% in 2014; 4% in 2015 and another 7% increase is estimated to have taken place in 2016," the IEA said.
India's coal production was expected to increase from about 400 mtce in 2016 to almost 1,000 mtce in 2040, it added.
Coal imports have continued to fall in the last two years and over the next 10 years, steam coal imports were likely to remain largely flat, the IEA said.
Australia, Indonesia Exports
Meanwhile, on the supply side, Australian coal exports were expected to rise to about 425 mtce in 2040 from 360 mtce in 2016, with coking coal accounting for about half the exports, the IEA said.
Coal prices saw a steep decline from 2012 to 2016 which led several mines to cut costs and improve efficiency globally.
"Coal companies in Australia have navigated the industry crisis better than many of their peers elsewhere, rigorously cutting costs and improving productivity," IEA noted.
The Indonesian government planned to cap coal production at 400 million mt, about 300 mtce, from 2019 and meet domestic needs first, the IEA said.
Current reserves would last only about 40 years at current mining rates, the government has said.
With Indonesian coal exports likely to drop by 2040 to about 165 mtce from about 290 mtce in 2016, other exporters had the chance to snatch market share, the IEA said.
Japan's coal imports are expected to drop 30% from 2016 to 115 mtce in 2040 amid 60% hike in renewable capacity, it said.
South Korea was also looking to reduce its reliance on coal for power production and increase renewables and natural gas, the IEA said.
Its coal imports could drop by nearly 50% from 2016 to less than 60 mtce in 2040, it added.