Montana Tech Mining Engineering Alum Kevin Dill & Scott Rosenthal Receive Stefanko Best Paper Award from SME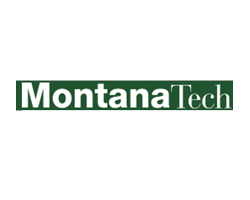 December 1, 2017 - Montana Tech Mining Engineering alum Kevin Dill & Scott Rosenthal have received the Stefanko Best Paper Award from the Society for Mining, Metallurgy & Exploration (SME). Their paper was titled, Determine the Potential Drill Utilization Improvements and Rock Fragmentation Requirements Using Directional Drilling in a Coal Mining Overburden Highwall Application.
Dill & Rosenthal will be presented with the award at the SME annual conference in Minneapolis in 2018. The award was established in 1983 to recognize authors presenting papers in the Coal & Energy Division technical sessions, at SME Annual Meetings, for their contributions to the body of knowledge. The award considered the following: 1) technical quality of the paper; and 2) quality of presentation.
Dill graduated in May 2016 with a master's degree in Mining Engineering from Montana Tech, under the direction of Scott Rosenthal. While at Montana Tech Kevin was involved in the student SME chapter and was a member of the International Society of Explosives Engineers (ISEE). He currently is a design engineer with Atlas Copco Drilling Solutions (Epiroc) located in Garland, Texas.