We Energies to Retire 1,190-MW Wisconsin Coal Plant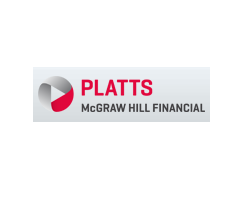 By Mark Watson
December 1, 2017 - We Energies confirmed Wednesday that it plans to retire its 1,190-MW Pleasant Prairie coal-fired plant in Kenosha County in southeastern Wisconsin in the second quarter of 2018, but industry observers differ over the power price impact of the decision.
A unit of WEC Energy Group, We Energies met with workers at the Pleasant Prairie plant on Tuesday to discuss plans for the plant, which has been operating on a seasonal basis since January. The first of the two coal units went into operation in 1980, and the second in 1985.
"It doesn't really surprise me," said Michael Rutkowski, managing director of the Navigant consultancy's energy practice, in an email Wednesday. "With continued low gas price expectations and the relatively high fixed [operations and maintenance] cost that comes with operating coal plants, there are other options available in the [Midcontinent Independent System Operator] market for meeting WEC's energy and capacity needs."
Rutkowski said the retirement of the Pleasant Prairie plant would likely only affect prices during the peak winter and summer periods, "and given the current capacity situation in MISO, I would expect price impacts to be minor."
But Matthew Cordaro, a former MISO CEO who now resides in New York, said that "the elimination of a large block of coal capacity will ultimately result in an increase in electricity prices" because natural gas-fired generation and renewables would face less competition.
The Pleasant Prairie plant in 2016 had a capacity factor of about 58% and a heat rate of about 11 MMBtu/MWh, according to S&P Global Market Intelligence's power plant database.
We Energies spokesman Barry McNulty said the retirement decision was "largely ... driven by economics."
Such factors included sustained low natural gas prices, the reduced cost of renewable power and "limited or no growth in electricity demand," McNulty said.

Seeking to Cut CO2 Emissions by 40%
"Obviously, we have a desire to reduce our carbon footprint," McNulty said. "We're reshaping our generation fleet toward more clean production."
We Energies has set a goal of cutting its carbon dioxide emissions by 40% from 2005 levels by 2030, McNulty said.
One step in that has been the decision to develop 350 MW of utility-scale solar by 2020, but We Energies has not yet picked sites or a partner for the project, McNulty said.
Navigant's Rutkowski said increasing use of solar power "is consistent with WEC's strategy."
"The scale and speed is somewhat surprising, however," Rutkowski said, adding that "350 MW of solar in a little over two years would put them in the ranks of one of the larger [investor-owned utility] solar portfolios."
Sean Gallagher, Solar Energy Industries Association vice president of state affairs, called We Energies' actions regarding the coal plant and solar development "good news for Wisconsin consumers."
"Retiring old, inefficient coal plants makes economic sense, as does expanding the state's solar portfolio," Gallagher said in an email Wednesday. "In many parts of the country, solar is now the cheapest electricity option."

Retirement Runs Counter to Federal Efforts
We Energies confirmed its plans to retire the Pleasant Prairie coal plant even as the Trump administration ramps up efforts designed to reverse what some have called the Obama administration's "war on coal."
For example, US Environmental Protection Agency this week conducted public hearings about the proposed repeal of the Clean Power Plan in Charleston, West Virginia, which researchers at the RBAC and EPIS energy forecasting firms have shown would have decreased coal power by about 15% by 2040.
And the US Federal Energy Regulatory Commission faces a December 11 deadline to respond to a request from the US Department of Energy for a notice of proposed rulemaking that would require power markets to compensate generators that maintain 90 days' supply of fuel on hand.
And as the two chambers of the US Congress wrangle over a proposed massive tax overhaul, solar investment tax credits and wind production tax credits may be at risk.
Cordaro, the former MISO CEO, said such actions at the federal level "could undermine the economic rationale for retiring the [Pleasant Prairie] unit." But McNulty said the retirement of the Pleasant Prairie plant would occur "regardless of what is being done in Washington."