ASFE Steven Winberg Speaks at China Clean Coal Industry Forum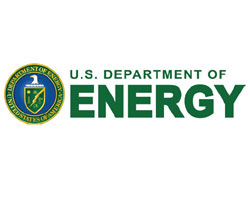 December 1, 2017 - On November 30, 2017, Steven Winberg, Assistant Secretary for Fossil Energy, spoke at the 2017 U.S.–China Clean Coal Industry Forum at the Morgantown Marriott at Waterfront Place in Morgantown, West Virginia.
The biennial forum is jointly organized by the Department of Energy and China's National Energy Administration. The two-day event featured dialogue between the two nations that addressed challenges related to development and deployment of clean coal technologies and strategies.
Forum participants—including leaders from industry, government, academia, media, consulting firms, and non-governmental organizations—discussed ways to address changes in coal use, examine industry challenges, and ultimately promote international cooperation, leading to research and development partnerships and expanded business opportunities between the two countries.
Winberg stressed the importance of joint efforts between the U.S. and China in overcoming the challenges of the coal industry. "The core of our ongoing collaboration is information exchange and scientific collaboration," he noted. "The CCIF is a valuable forum for us to explore opportunities for technical information exchange and opportunities for future collaboration on clean coal."
Dr. Grace Bochenek, Director of the Office of Fossil Energy's National Energy Technology Laboratory (NETL), also spoke at the event.
The forum concluded December 1, 2017, with tours of NETL's Morgantown site, as well as the Longview Power plant and the Shenhua Shale Gas Well, for a first-hand look at the development and implementation of clean coal technology.