Second Trial Begins in Coal Executive Slaying Case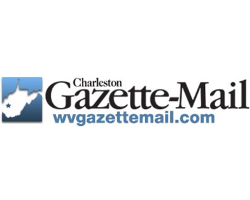 By Lacie Pierson
December 5, 2017 - A Mingo County, West Virginia jury will decide in the coming days whether an alleged co-conspirator in the death of a coal mine executive is guilty of murder.
Monday was the first day of trial for Brandon Lee Fitzpatrick, 20, of Louisa, Kentucky, who is charged with first-degree murder for his alleged role in the 2016 death of longtime coal mine executive Bennett "Ben" Hatfield.
Prosecuting attorney Duke Jewell said Fitzpatrick and Anthony Raheem Arriaga, of Ohio, quickly hatched a scheme to kill Hatfield and steal his GMC Yukon Denali at Mountain View Memory Gardens, in Maher, on May 22, 2016.
Hatfield's body was found in the cemetery the next day. Jewell said he died of a single gunshot wound.
In addition to first-degree murder, Fitzpatrick is charged with robbery and two counts of conspiracy.
While Fitzpatrick isn't accused of firing the shot that killed Hatfield or physically attempting to steal his car, Jewell said Fitzpatrick planned the crimes and encouraged Arriaga to shoot Hatfield and steal the vehicle.
"It takes two to commit these crimes," Jewell said during his opening statement. "They attempted to approach a stranger, someone down on his hands and knees cleaning off graves, so they could rob him, so they could take his car."
Jewell said Fitzpatrick stood behind Arriaga and said, "Do it. Do it. Do it. Don't leave any witnesses."
During jury selection Monday morning, Mingo Circuit Judge Miki Thompson asked jurors if they were familiar with the legal standard of "concerted action," meaning a person can be held responsible for a criminal action if they were part of planning or encouraging the crime, even if they didn't personally commit the criminal action. No jurors were excused based on their understanding of the concept.
Fitzpatrick's defense attorney Susan Van Zant said Arriaga acted alone in killing Hatfield, and she said it was possible Arriaga could testify for the defense this week.
The scheme to steal Hatfield's car was "what rational people came up with to make sense of an irrational act of violence," committed by Arriaga, Van Zant said.
"It does not take two to pull a trigger," Van Zant said. "It did not take two in this situation. [Arriaga] acted alone and shot Mr. Hatfield. It's a sad story, a sad situation, but Brandon Fitzpatrick had nothing to do with it."
Arriaga, 22, was convicted of first-degree murder, robbery and conspiracy on Oct. 21, with Jewell saying in that case Arriaga was the person who shot Hatfield and was designated to steal the vehicle, but he panicked and ran into the Tug River.
Arriaga will be sentenced on Dec. 12.

Attorneys for the prosecution plan to call 16 or 17 witnesses, Jewell said during jury selection. The bulk of the witnesses prosecutors plan to call during Fitzpatrick's trial also testified during Arriaga's trial in October. They include Ben Hatfield's brother, Dennis Hatfield, and the two men who said they gave Arriaga a ride to Wayne County on May 22, 2016, Ronnie Spurlock and Preston Akers. Other witnesses include sheriff's deputies from Mingo and Wayne counties in West Virginia and Martin County, Kentucky.
Jury selection in the case took 3 ½ hours Monday morning, with 10 men and two women ultimately seated on the jury. Four men were seated as alternate jurors.
Thompson said the selection process took longer than normal, and she noted she "very cautiously" said the jury members were qualified.
During jury selection, people in the jury pool were asked whether they had relatives who died in a coal mining accident and whether they or their relatives worked in the coal mining industry or Massey Energy Company.
The majority of the 26 potential jurors who were excused were let go after Thompson asked whether they were aware of any facts in the case or if they knew Fitzpatrick or any of his relatives.
At the time of his death, Hatfield was operating his own mining consulting business, Coal Strategies LLC. Before that, he was CEO of Patriot Coal and International Coal Group and was an executive at Massey Energy.
Just as in Arriaga's trial, jurors were taken to Mountain View Memory Gardens before witness testimony began Monday.
In addition to Jewell, Mingo County Assistant Prosecutor Josh Ferrell is representing the state, and Jerry Lyle joins Van Zant in Fitzpatrick's defense.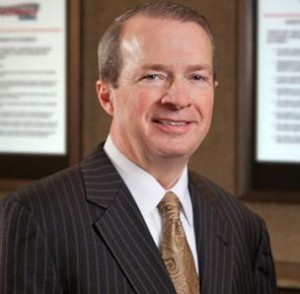 Ben Hatfield