US Coal Train Loadings Climb to Three-Month High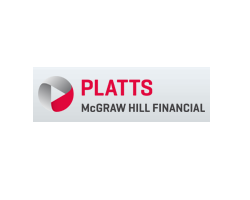 By Jim Levesque
December 11, 2017 - US coal train loadings increased significantly week on week in the Appalachian basins to lift nationwide totals to a three-month high.
Data filed by the four major US railroads -- CSX, Union Pacific, BSNF and Norfolk Southern -- for the week ended December 1 showed US coal loadings averaged 104.7 trains/d, up from 95.5 trains/d in the previous week, which was shortened due to the US Thanksgiving holiday.
Nationwide totals were last higher in the week ended September 1 at 111.8 trains/d.
Central Appalachia coal loading volumes increased to 17.8 trains/d from 12.3 trains/d the previous week, and Northern Appalachian volumes climbed to 11.8 trains/d from 7.8 trains/d.
Powder River Basin loadings slipped to 58.5 trains/d from 59.4 trains/d, and Illinois Basin loadings slid slightly to 8.1 trains/d from 8.3 trains/d.
In other production areas, Utica Basin loadings inched higher to 5.1 trains/d from 4.9 trains/d, while loadings from the outside the primary basins were up to 3.5 trains/d from 2.9 trains/d.