Coal Miners Eyeing Asia Market Pin Hopes on Washington Port as Other Options Dry Up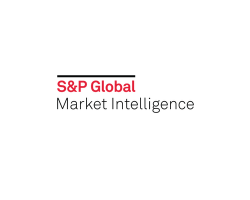 By Joshua Learn
December 21, 2017 - Western producers looking to export coal through the Pacific Coast are seeing their options dwindle as existing ports reach capacity and hopes for new ones dim.
Growing demand from countries such as South Korea and Japan, which are planning to build dozens of new coal plants in their move away from nuclear power, could increase the market for U.S. thermal coal. Getting the coal to Asia is difficult, though — the three available ports in California export a minimal amount of coal, while several planned projects have either been sidetracked or face a litany of court and regulatory challenges.
"The West is kind of limited in that you have a couple of ports in California and the main ones in Canada," said William Wolf, vice president of business and market analysis at John T. Boyd Co. "You can only run so many tons through those facilities at this time."
As coal-fired plants close in the U.S., reaching the Pacific export market is an attractive option to sustain production levels.
"I think it's very important [for the Trump administration]," said Dianna Ridgway, senior vice president of research at Doyle Trading Consultants. "Wherever they can lend a hand to the coal industry — I think that was his promise while he was campaigning. But we need the port capacity out of the U.S."
Limited Room to Expand Current Capacity
California's three coal export options — the Levin-Richmond terminal, and terminals at the Port of Long Beach and the Port of Stockton — had a combined capacity of 5.5 million tonnes in 2016, according to an April T. Parker Host report.
A Levin-Richmond representative said the port could increase its export capacity with some modifications but has never exported Powder River Basin coal and likely never will.
"It's a bit far away and it's a different grade of coal," he said. The port handles Utah coal, which is not as dusty. "We have environmental permits that we protect by doing a good job, and handling a dustier product is not in our interest as long as we can find enough of the better product."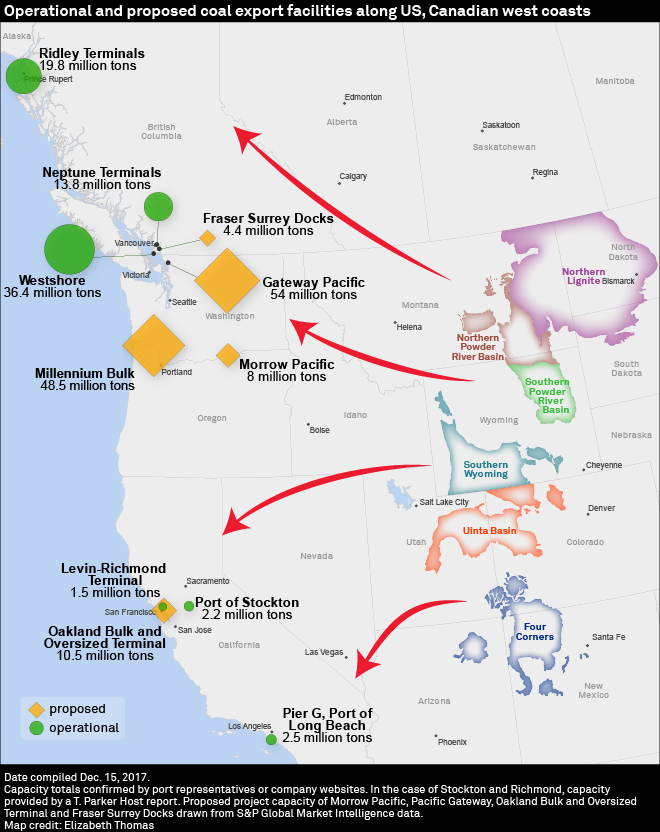 A spokesperson from the Long Beach terminal said the coal shed has a capacity of 2.3 million tonnes, but the port has not exported more than 1.58 million tonnes in one year for the past decade.
Ridgway does not see much opportunity for these ports to grow because environmental groups in California would likely put a stop to any plans that would increase coal train traffic.
Meanwhile, three proposed projects that could offer West Coast export options have hit major roadblocks. Oakland's city council voted unanimously in June 2016 to prohibit coal shipments in the city, affecting the planned Oakland Bulk and Oversized Terminal in California, though the developer is suing to overturn the ban. The U.S. Army Corps also stopped the permitting process in May 2016 for the planned Gateway Pacific terminal in Washington state. An outgoing official threw a further obstacle in front of Pacific Gateway when he announced in January the expansion of an aquatic reserve to include the area where the terminal was planned. And in November 2016, an Oregon state agency announced the withdrawal of cases related to the planned Morrow Pacific coal terminal.
"The environmental movement and Indian tribes and communities in the Pacific Northwest have been all-in on stopping coal exports from the start," said Jan Hasselman, a staff attorney for Earthjustice who works on cases with the environmental groups challenging coal terminals.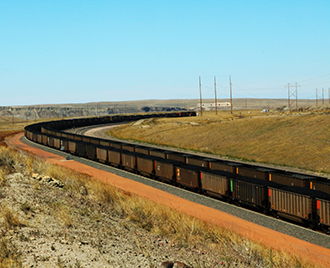 Coal trains in the Powder River Basin

Photo by S&P Global Market Intelligence
Little Relief to the North
One of the major outlets for PRB coal has been Vancouver's Westshore Terminals LP, which has a rated capacity of 33 million tonnes per year. It mostly serves Canadian metallurgical producers, but U.S. producers such as Cloud Peak Energy Inc., Signal Peak Energy LLC and Lighthouse Resources Inc also use it.
Westshore spokesperson Nick Demeris said the terminal is undergoing a "tiny" expansion, but any added capacity will go to its current customers first.
"There's really not much room left in terms of new customers for Westshore," he said.
Other options in British Columbia are near capacity with Canadian metallurgical coal. In the Vancouver area, the 12.5 million tonne-capacity Neptune Terminals ship only products from its shareholders, which include part owner Teck Resources Ltd. and a major potash exporter.
Fraser Surrey Docks LP has plans to build a coal export facility that would handle 4 million tonnes a year in the Vancouver area to serve PRB coal producers. The project received a permit in August 2014, but environmental activists have asked a Canadian federal court to strike it down.
Ridley Terminals Inc. ships 100% Canadian coal, according to a spokesperson. The terminal's location in Prince Rupert, just shy of the southern border of Alaska, generally precludes a viable option for exporting PRB coal at current prices. Colin Metcalfe, vice president of corporate affairs at Ridley, said prior to the downturn on coal, the terminal handled U.S. exports, but it is now at capacity with Canadian coal.
Future Rests on Millennium Bulk
Millennium Bulk Terminals-Longview in Washington, owned by Lighthouse, may be the only project on the U.S. West Coast with any chance of succeeding, and as a result, it has become a focus of environmental challenges and coal industry rhetoric over the past year.
"I think the PRB region needs it. There is no outlet as far as PRB coal is concerned," Ridgway said.
She predicted the planned facility will eventually be approved despite the slew of challenges ahead; multiple state agencies and some local agencies have denied necessary permits for the terminal.
"The fight is now focused on Millennium because it's the only project left," said Hasselman.
A representative from Millennium Bulk said the federal environmental impact statement, due to be released soon by the U.S. Army Corps, could give the developer leverage in appeals if its conclusions are different from the unavoidable and significant adverse impacts found by the state EIS.
Beyond regulatory obstacles, detractors say the market will be a driving force that terminals like Millennium Bulk will not be able to surpass. Global coal consumption has stagnated amid lower natural gas prices and the growth in renewable energy sources, as well as an international movement away from coal-fired generation, and government policies in Asian markets pose lingering challenges for U.S. producers looking to export coal.