Former AEP Senior Vice President Jack Katlic Passes Away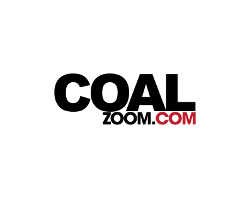 January 2, 2018 - Well-known and highly respected mining engineer, John E. "Jack" Katlic, passed away on December 16 at the age of 89. Jack was an icon in coal industry and he will be missed by those who were fortunate to have known him.
Jack was predeceased by his parents, Francis John Katlic and Dorothy Gideon Deringer, a. brother, Richard Katlic, and a dear grandson, Adam Katlic. Jack is survived by his wife and love, Nancy Nicely Katlic, with whom he had celebrated 67 years of marriage in August; as well as a brother, David Katlic, and a half-brother, Sydney Deringer. He is also survived by his five children, of whom he was immensely proud: Mark (Diane) Katlic of Glyndon, MD, Kerry (Anne) Katlic of Penfield, NY, Kevin Katlic of Lexington, KY, Kathy (Chip) Cooper of Worthington, OH and Nancy (Man) Gilbert of Hilliard, OH; by his beloved grandchildren: Katherine Katlic, Tim Katlic, Peter (Jess) Katlic, Jeremy Katlic, Matthew Katlic, Jack Katlic, Ben (fiancee Carly) Cooper, Josh (Kate) Cooper, Taylor Cooper and Joe Gilbert; and by his cherished great-granddaughter, Bailey Cooper.
Jack was a WWII veteran, an accomplished business executive, an inventor who held two patents, and an author. He was born November 3, 1928 in his grandparents' home in Washington, PA, and after graduating from Indiana (PA) High School, where he and Nancy met, he joined the U.S. Army at age 17 to serve in the occupation forces in Japan. Following his military service, he married Nancy in 1950, started working in the coal mines, and began attending West Virginia University under the GI Bill. After being recalled to active military duty for the Korean War, he returned to WVU and graduated in 1955 with a degree in Mining Engineering.
He began working in coal mines at Rochester & Pittsburgh Coal Company and while working and raising a family with Nancy he obtained a Master's Degree in Mining Engineering. His career included positions of increasing importance with Christopher Coal Company, Eastern Associated Coal, Allied Chemical, Consolidation Coal, and Island Creek Coal Company, where he was Executive Vice President-Engineering and Government Relations. He was a member of the negotiating team for the 1978 wage agreement between the Bituminous Coal Operators and the United Mine Workers of America.
In 1984, he became Senior Vice President of American Electric Power, where he took charge of AEP's subsidiary coal mines and oversaw the corporation's entire Fuel Supply Division. In this key position, he was responsible for the general management of all of the coal mining, preparation and transportation activities as well as overall fuel procurement.
Jack was a luminary in the coal industry, and his accomplishments included: being recognized as national "Coal Man of the Year," by Coal Age magazine in 1987; receiving the Erskine Ramsey Medal from the American Institute of Mining and Metallurgical Engineers in 1995; winning the Donald Kingery Award of the Pittsburgh Coal Mining Institute of America the same year; and being inducted into the West Virginia Coal Hall of Fame in 2000. He was a member of the National Mine Rescue Association and a past Chairman of the National Coal Association. Since 1989, he was a member of the Old Timers Club.
To record some of his life in the coal industry, he wrote "Miner Jack and His Unforgettable People in the Coalfields" in 2006. He copyrighted the short story "Heaven is Room Full of Dogs". Jack was active in every community where he and Nancy lived, serving as an elected member of the Morgantown City Council, a 32nd degree Scottish Rite Mason and a Shriner. When Jack and Nancy settled in Lancaster, Ohio in 1984, they became active members of that community as well, as Jack became chair of the Fairfield Medical Center Board and the Lancaster Chamber of Commerce, and a founding director of the Fairfield Foundation. His greatest delights, however, were not in his and Nancy's accomplishments but rather those of their children and grandchildren.
Jack was a devoted husband, father and grandfather, and after his retirement he and Nancy enjoyed traveling, visiting family and friends, and attending their grandchildren's activities. His family will deeply miss his love, guidance, intellect, jokes for every occasion, and fondness for dogs of all sizes. A family service was held in Ligonier, Pennsylvania at the Ligonier Valley Cemetery Chapel, followed by burial at the Ligonier Valley Cemetery. The family would like to thank the employees of the Inn at Bear Trail for their constant love and support, as well as the wonderful nurses and staff with Capital City Hospice.
In lieu of flowers, kindly consider a donation in Jack's name to the Fairfield County Foundation, 162 East Main Street, Lancaster, OH 43130, or to the Fairfield County Dog Adoption Center & Shelter, www.co.fairfield.oh.us/dog. Arrangements were by the J. Paul McCracken Funeral Chapel, 144 E. Main St., Ligonier, PA 15658. (Published in the Lancaster Eagle-Gazette on Dec. 20, 2017).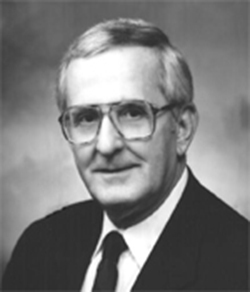 Jack Katlic