Editorial: Protections for Miners Shouldn't be Abandoned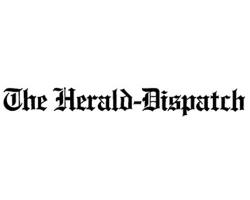 January 3, 2018 - President Donald Trump, during his campaign in 2016 and since taking office, has stated clearly that he backs the coal industry. In the months ahead, we'll likely find out whether his administration's concern for the industry also extends to the health and safety of coal miners. The answer will come based on how his administration handles two issues.
One has to do with two lawsuits filed by the mining industry taking issue with the Mine Safety and Health Administration's enforcement of its "pattern of violations" rule. The program was authorized by Congress four decades ago after it determined that repeated citations and fines by federal inspectors didn't improve safety performance. Under the program, mines with a history of serious safety problems are moved into a tougher enforcement protocol requiring closure of the part of a mine where additional serious violations occur. The pattern-of-violations designation can only be removed if a mine goes an entire quarterly inspection without a serious violation.
The rule was seldom used until about a decade ago, and an actual rule change based on the patterns of violations didn't occur until 2013, according to a report by the Charleston Gazette-Mail. The lawsuits by mining industry groups were filed within a year or two, and the cases are pending.
As it stands now, coal industry operators and federal regulators are in settlement talks aimed at resolving the lawsuits. But that begs a couple of questions. Why isn't the government standing firmly behind the pattern of violations rule, unless it plans to weaken protections for the safety of coal miners? And, if the government does settle, will a weaker enforcement program pose more dangers to miners?
Imposing tougher penalties on repeat violators is not a rarity. In criminal law, it's common. When lives of miners are at stake, why abandon the principle?
The other pending issue has to do with rules regarding miners' exposure to coal and rock dust, which causes black lung disease, and diesel exhaust, which can cause cancer. The Mine Safety and Health Administration announced in mid-December that those rules were being reconsidered, three years after the Obama administration lowered the allowable limits on exposure to coal dust. The agency is asking for public comment on whether standards "could be improved or made more effective or less burdensome by accommodating advances in technology, innovative techniques, or less costly methods."
That review was part of the Department of Labor's regulatory and deregulatory agenda released by Labor Secretary Alexander Acosta, who said on the occasion that "President Trump made clear the progress his Administration is making in bringing common sense to regulations that hold back job creation and prosperity." Acosta said the department will continue "to protect American workers' interests while limiting the burdens of over-regulation."
Opening up the rule for review begs a question similar to the one about the pattern of violations program. Why reconsider it unless there is an intent that protections for miners will be weakened to help out mining operators?
What's sad is that both issues come at a time when black lung has seen a resurgence in frequency, particularly among younger miners, and the number of fatalities at the nation's coal mines in 2017 already has surpassed the totals in the previous two years.
This is not the time to weaken the rules or the enforcement programs protecting the nation's miners.