Miners Medical Center Designated as Black Lung Screening Site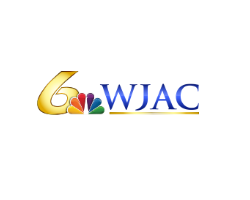 By Daniel Hamburg
January 3, 2018 - Coal miners in the Johnstown, Pennsylvania area once again have an option for important Black Lung screening.
Conemaugh Miners Medical Center is designated again as a screening site.
The federal screening program is available to current and former coal workers.
The hospital provided the diagnostic testing for a decade, from 2005 to 2015.
In that time, doctors tested more than 600 coal workers from across the region, including people from West Virginia and Ohio.
The Black Lung Benefits Act provides eligible coal workers medical coverage for treatment of lung disease related to the diagnosis of coal worker's pneumoconiosis, commonly known as Black Lung Disease.
The disease is caused by miners inhaling coal dust particles. It can create severe shortness of breath, intolerance to exerciseand significant cough.
The manager of respiratory therapy, Steve Kutchman, said they've had many local miners looking for testing, as he says the hospital is in the heart of the coal mine region.
Patients looking to be tested will have to undergo a chest X-ray, lung function tests, blood tests and more.
"There's still a fair amount of coal mining activity ... here in the area, so in addition to the miners that have long since been retired, this testing program is of benefit to the current miners as well, anyone who feels that they may be affected."
To get authorization for testing, workers need to contact their local Department of Labor office.
After they select Conemaugh Miners Medical Center, they will be contacted to schedule an exam.