Four Buried Alive in Closed Coal Mine Collapse in India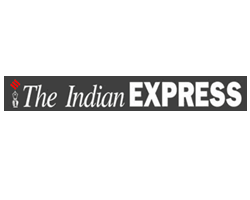 January 7, 2018 - Three women and a minor girl were buried alive when a closed Western Coalfields Limited (WCL) mine in Betul district of Madhya Pradesh, India caved in on Sunday. The deceased have been identified as Seelu Chorsey, Meena Borsey, Nani Bai (aged between 30 and 50 years) and 11-year-old Payal.
The mishap happened when some local women were illegally extracting coal from the closed Satpuda-2 closed mine of WCL in Pathakheda area of Betul, 180 km from Bhopal.
Coming to know about the incident, cops from Pathakheda and Sarinee were joined by local residents in rescuing women from the debris of the closed coal mine. All the four deceased are residents of Betul's Kalimai area.
According to Betul district superintendent of police DR Teniwar, the mishap happened when five to six women were collecting coal from the decommissioned mine. While digging deeper, the upper part of the mine caved in," said Teniwar.
Another woman who was injured in the mishap has been hospitalized, the Betul SP added.
Acting in the matter, the Betul district collector Shashank Mishra wrote on Sunday to the general manager of WCL-Pathakheda to put a leash on illegal mining from the closed coal mines in Betul.