CST Group to Buy Canada Mines and Coking Coal Assets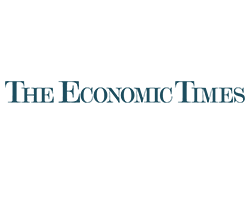 January 8, 2018 - CST Group said it agreed to purchase certain assets of Grande Cache Coal LP (GCC LP) and intends to collaborate with China Minsheng Banking Corp. (CMBC) (01988) to restructure the indebtedness of GCC LP and to acquire the relevant mining assets and properties which are under receivership from the vendor.
CST Group and CMBC agree to procure the formation of the purchaser group. CMBC will nominate MSDS as the shareholder for 12% of the shares in new company. CST Group shall own 88% of the shares in the new company. CST Group agreed to provide new financing to a Canada new company of US$71.5 million while CMBC will provide US$410 million facility to the Canada new company.
The Canada new company is expected to engage in the business of mining of coking coal, production and sale of coking coal and related products upon completion of the acquisition.
GCC LP is a limited partnership established in Canada and being the owner of Grande Cache Coal mines located in Alberta, Canada, is engaged in the business of the development of coal mines and production of coking coal and related products in Canada. Due to unfavourable coal market conditions, GCC LP idled surface and underground mining operations in January and December 2015, respectively. There have been no active mining operations since then. GCC LP has been in financial distress since late 2015. The properties of the purchased assets include coal leases and certain lands and buildings of GCC LP. CST Group undertakes to procure Canada new company to take all the requisite steps for the resumption of production and operation of the mines promptly upon completion.
Established in 1993, CST Group Limited (formerly known as "NetMind Financial Holdings Limited") (Stock Code: 985) is a financial holding company with subsidiaries in e-logistics and mining.
Trading in shares of CST Group will be resumed today.
(c) 2018 2017 ET Net Limited.