Pennsylvania DEP Adopting New Rules for Gas Wells Located Near Coal Mines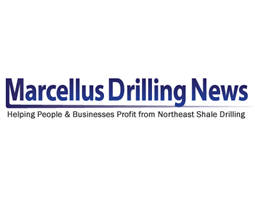 January 9, 2018 - In December, the Pennsylvania Dept. of Environmental Protection (DEP) released "interim final technical guidance" (i.e., new regulations) for drilling Marcellus Shale natural gas wells in areas where there is longwall coal mining.
Sometimes drillers want to lease and drill under coal mines. Since coal mines sink large holes in the ground, there are existing guidelines in place for how closely an oil/gas well can be drilled on or under a coal mine–guidelines put in place in 1957.
As a result of legislation passed in 2011 called Act 2, a review was conducted to see if the standards for oil/gas drilling near coal mines might be modified, allowing such drilling to happen in conditions not currently allowed.
A study was performed and in January 2017 the DEP rejected that study–preferring to keep a default ban on any drilling under coal mines for the time being (see PA DEP Rejects Revisions to Regs re Drilling Near Coal Mines).
Since that time the DEP has continued to work on the issue and has now produced guidelines it thinks can safely allow shale drilling under coal mines, at least in certain circumstances.
The DEP issued their interim final guidelines back in December and will accept public comment until Jan. 31 of this year. After that, the DEP will make final tweaks and slap a "done" sticker on it.
Click here (PDF) for a copy of the interim guidelines.