New CAB Brochure for Mining and Tunneling Industries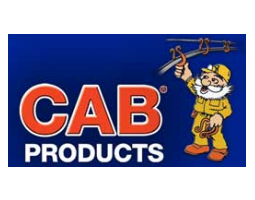 January 10, 2018 - CAB Products has announced the publication of its new 2017 brochure of hooks, hangers and safety products for the mining and tunneling industries. They've added a number of new, improved items, and photos of CAB products on the job underground. They hope customers will find the new brochure helpful. Please click here to request as many copies of the new catalog as you may need for your operation.
To see a flipbook of the new brochure, click on the photo below.