Why Coal India Raised Prices After One and a Half Years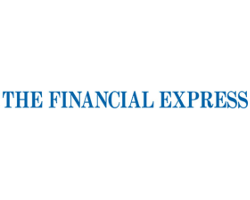 January 10, 2018 - India's largest coal mining company, Coal India, raised prices of the fuel used to fire power plants for the first time in around 18 months triggering a rally in the company's share prices. Higher prices will boost the company's revenue by about Rs 19.56 billion in the financial year ending March 31 and annual revenue by Rs 64.21 billion, the company said in an exchange filing. The Kolkata-based company has raised prices of some lower grades of the fuel, while reducing those for some higher grades with effect from Jan 9, the company's marketing director, S.N. Prasad, told Bloomberg yesterday. We take a look at why the company raised prices, and three takeaways from the move.
Reduce Imports Overall
Interestingly, while the company has increased prices, the price hike is still below the global market prices. "We have reduced prices of higher grades to compete with imports in line with the government's vision to reduce imports," S N Prasad told Bloomberg. "This year, our dispatches are about 30 million tonne more than last year. Already there are so many positives for Coal India. But the country still imports about 150 million tonne of non-coking coal and that is really not in the interest of the nation because we have so much of reserves, more than 315 billion tonne," Gopal Singh, CMD, Coal India told ET Now adding that the incremental revenue from the move will be used for building capacity to enhance production in years to come.
Rising Staff Costs
The company is expecting a 10% rise in the salary costs in the current year. "We are estimating our cost on account of payment to salary to our employees will increase by about 10%. Last year, it was Rs 33,000 crore. This year we are estimating about 10% increase and that will be taken care of. We are going for capacity building and adopting the environment friendly measures, so we require the fund," Gopal Singh, CMD, Coal India told the channel.
Increased Transparency and Simpler Mechanism
The move aims to make the coal price-setting mechanism simpler and more transparent, and the company has changed the entire pricing policy. "Talking about global prices, we are aware of the fact and we have given a heavy discount varying from 44% to 64% because that is in the interest of the nation. If we increase the prices to that extent, then somewhere consumers suffer, the nation suffers. Our objective and the priority of the government is to provide reliable and affordable power to all. In line with that objective, we have not increased the prices to that level. We have rationalized it to make it more transparent," Gopal Singh, CMD, Coal India told in the same interview.
Sharing details of the new pricing policy, he said, "Earlier, it used to be band-based pricing. Each band used to be of 300 kilo calories. Now our pricing system will be based on rupees per unit calorific value of the coal. For example, earlier, a consumer used to pay for coal worth 6700 kilo calories but actually get 300 kilo calories lesser value. With the present system, in the 300 kilo calories band, he will be saving about Rs 144 per tonne, which is huge."