Colorado Coal Rebounds Under New Guidance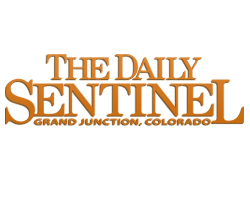 February 4, 2018 - From the perspective of mine companies, President Trump's election "really did save the coal industry" given Hillary Clinton's talk as a presidential candidate about putting coal miners out of jobs, said Stan Dempsey of the Colorado Mining Association.
He noted that Colorado's coal production rose in Trump's first year in office. State data shows that for the first 10 months of last year, coal production totaled about 12.7 million, just shy of the 12.8 million tons for all of 2016. Production is up at the two top-producing mines, with Arch Coal's West Elk Mine in the North Fork Valley producing more than 4 million tons last year through October, and Peabody Energy's Foidel Creek Mine in Routt County producing 3.3 million tons.
Both of those companies have completed bankruptcy reorganizations, and Arch Coal has pointed to strong international demand for coal from West Elk.
Tri-State Generation and Transmission Association operates the Craig Station power plant near Craig and has an ownership interest in the nearby Colowyo and Trapper mines that supply it. Asked about the Trump administration's coal-related actions, Tri-State spokesman Lee Boughey said, "We are encouraged by the administration's reasonable proposals to ensure regulations comply with the law and protect the environment, which would help us continue to responsibly deliver affordable and reliable power to our members."
Jeremy Nichols of WildEarth Guardians questions the long-term viability of the coal industry regardless of anything the Trump administration does.
"The economics of clean energy is crushing fossil fuels," he said.
He said people should be cautious about buying into the Trump administration's rhetoric.
"It seems detached from the real energy economics before us right now," he said.
Xcel Energy has received renewable energy power bids below the cost for coal-generated power in Colorado. But Dempsey is waiting to see those bids scrutinized in state Public Utilities Commission hearings.
"Nobody's running numbers yet. Those are just offers made by salesmen for renewable energy companies and they've not been vetted," he said.