Eastern Violations Follow Coal CEO to Wyoming as Mine Transfers Hit Snags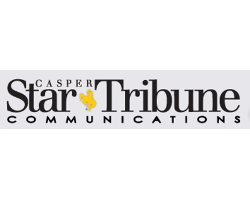 By Heather Richards
February 6, 2018 - In December, a brand new company called Blackjewel LLC announced plans to buy two Wyoming coal mines. They were considered the "crown jewels" of former coal giant Alpha Natural Resources, and Blackjewel said the mines held promise despite declines in the coal market.
By mid-January the fate of that future had hit a few snags.
Blackjewel's owner, eastern coal CEO Jeff Hoops, owns mines across Appalachia. Some of them carry violations serious enough that regulators threatened to shut the mines down until they were resolved. The past issues have slowed down the transfer of ownership of the Wyoming mines in recent weeks and are causing some here to sound alarms about their potential new Powder River Basin neighbor.
Hoops said violations in three states in the central Appalachian coal belt are all minor and currently being addressed. His plans in Wyoming will cause little to no change on the ground for Eagle Butte and Belle Ayr.
"The same management that has ran these mines in Wyoming for years are in place," Hoops said in an email Jan 24. "They will continue to operate at the high standards they always have as I expect nothing less."
For a sale of coal mines to go through, Wyoming regulators have to sign off on two important transfers: the coal leases and the coal permits.
Pending federal violations can hold both of those processes. Though Blackjewel is a new company, its CEO is not new to coal, and violations travel with their owner, said Kyle Wendtland, administrator of the Land Quality Division of the Department of Environmental Quality.
On Jan. 16, the Wyoming Department of Environmental Quality informed Blackjewel via a letter that the department could not transfer the mine leases due to more than 20 outstanding violations listed for Hoop's company in West Virginia, Revelation Energy.
Hoops said the matter was a misunderstanding. The company paid a $1,200 outstanding fine, he added. The leases in Wyoming were transferred to Blackjewel two days later.
Just as the company had put out its West Virginia fires, more popped up in Kentucky. State regulators threatened shutdown at its mines because of violations of four permits in that state, each outstanding.
The violations would stand in the way of Blackjewel's next hurdle: obtaining the mining operations in Wyoming. A total of 13 outstanding violations were downgraded this week after Revelation challenged them, said John Mura, spokesman for the Kentucky Energy and Environment Cabinet.
"There's a lot going on with Revelation right now," he said.
Blackjewel had yet to file an application to transfer the permits of Eagle Butte and Belle Ayr as of Friday, said Keith Guille, a spokesman for the Wyoming's Department of Environmental Quality.
When they do, the state still has to review it, ensure that environmental bonding is in place and locate no outstanding violations before those permits can be approved for transfer. As long as the violations on the federal list are not considered outstanding, the permits can go through, Guille said.
Wyoming regulators are aware of the history with Hoops' mines, but Guille said: "We can't do gut feelings."
"We have to base it on the facts in front of us. If they meet all of the requirements … we move forward."
Hoops is a lifelong coal player, he said, starting as a coal laborer at 17. In addition to Revelation and Blackjewel, Hoops was the founder of the Lexington Coal Company.
He vehemently defended his reputation in a series of emails with the Star-Tribune.
"We have over 700 permits in Central App, so these issues are common and are being addressed in a timely manner," Hoops said in a Feb. 2 email. "Many just require submittal of permit modifications and are paper issues. There are no serious environmental issues."
Eastern coal mines have more inspection days than Wyoming, he pointed out.
There are more opportunities for violations to come up when regulators are regularly on site. Wyoming's state mine inspector visits the surface mines in Wyoming four times per year, twice by state inspectors and twice by federal regulators.
"No comparison in the level of scrutiny," Hoops said.
Chad Cordell became acquainted with Hoops in West Virginia, when locals opposed a mine adjacent to the national forest south of Charleston. Cordell and other locals formed the Kanawha Forest Coalition in 2014 to fight the mountain top removal strip mine KD#2. The mine was opened anyway, owned by Keystone Industries and operated by Revelation Energy.
In the course of that campaign, Cordell said he became aware of a poor history of environmental compliance from Revelation and shared documents from August in which state regulators made a deal with the company to remedy repeated violations at another mine in West Virginia. The multiple violations and the failure to remedy them had tripped the repeated violator switch, a designation that precedes coal cessation orders.
Violations for Revelation in West Virginia include failure to maintain water quality in streams, damage outside the project boundaries and violation of discharge limits, Cordell said.
Hoops denied some of these claims, insisting that reclamation on one of the sites Cordell noted was nearly complete.
A request for clarification on the dispute from the West Virginia director of mining and reclamation, Harold Ward, was not returned by Friday afternoon.
Revelation has a reputation of neglect in Appalachia evident in the violation history, Cordell said.
"If his operations in Wyoming are anything like his operation in West Virginia, then Wyoming citizens and regulators have every reason to be wary," he said.
Blackjewel is an unknown in Wyoming. Hoops registered the company with the state last summer. The sale of the Contura mines, where about 500 miners work, was announced in December. It was a virtually no-cash deal; Blackjewel would pick up the mines, allowing Contura to unload hefty reclamation obligations from their books.
The Blackjewel takeover would be the second change of ownership in two years for Eagle Butte and Belle Ayr. Contura was formed and acquired the mines after the bankruptcy of former owner Alpha Natural Resources. At the time, the two mines were considered the "crown jewels" of Alpha's portfolio.
Blackjewel's arrival was unexpected to many in Wyoming.
Coal production was improving following a steep two-year downturn when companies were struggling under heavy debt and reduced coal demand. That period led to bankruptcies and low production, sweeping nearly 1,000 Wyoming miners out of the workforce.
Still few appeared interested in new investment in thermal coal given projections of continued decline in coal use for electricity.
Hoops, the CEO of Blackjewel, has been involved in a number of deals picking up thermal assets. He said in an email that though U.S. thermal coal may be troubled, globally the thermal market is more robust.
"The rest of the world is moving to coal as demand is increasing every year," he said. "We are primarily a (metallurgical) company in the east, and while not bullish on thermal coal, we are optimistic."
Landowner advocates in the West say Blackjewel's interest in thermal coal when many others are moving away from the sector raises red flags.
As Wyoming coal faces declining demand, smaller companies like Revelation will come into the Powder River Basin, said Jill Morrison, of the Powder River Basin Resource Council, a landowners advocacy group. A similar trend took place in the coal bed methane industry when natural gas prices dropped. Small firms moved in as big players cut their losses. Many of those firms did not succeed. The bust resulted in Wyoming's orphan well crisis, one still being remediated today.
The results of this kind of trend can be staggering in terms of environmental fallout, Morrison said. The Blackjewel CEO's history only makes the risk of this happening with coal more plausible.
"They come in. They get what they can out of it, and they walk away from it," she said.
The Star Tribune reached out to both Kentucky and West Virginia regulators regarding Revelation Energy.
Kentucky regulators asked that the Star-Tribune submit a public records request on Revelation and the current cessation orders. Revelation has been forced to shut down operations for not remedying violations, a spokesman said. He declined to say how many times that has happened without a records request.
West Virginia requested an emailed set of questions, but their response was pending at press time.
Revelation has also experienced forced shut downs in West Virginia, including the Revelation operated KD#2 mine, which was permanently shuttered in 2016.
For Hoops, the pushback on his mining history is overblown. The company will provide financial assurances to cover eventual clean up costs at Eagle Butte and Belle Ayr this week, and the process of permit transfer is moving along at a reasonable pace, he said.
The criticism raised by advocates back east, he said, is "biased and uninformed."