Colorado Coal Mining Company is Cited in Death of Employee From Utah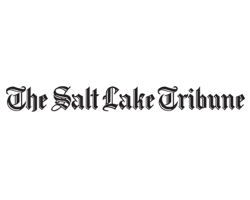 By Mike Gorrell
February 6, 2018 - A Colorado coal mining company has been assessed a "significant and serious" citation by the federal Mine Safety and Health Administration (MSHA) in the August worksite death of a Utah man.
MSHA cited Blue Mountain Energy Inc. of Rangely, Colo., in a report released Wednesday that detailed the accident that killed mechanic Jason Dean Stevens, 32, a Vernal resident and Ferron native.
Stevens died Aug. 3 while repairing equipment in the coal-preparation plant near the Deserado mine. A 1,400-pound "water box" fell on him while he was working alone to remove it from a large filter between the second and third floors of the prep plant.

The citation noted that Stevens had not propped up the equipment to assure that it would not move unexpectedly. In this case, the accident report said, a thin strip of metal he left in place to hold one end of the box failed, dropping the structure nearly 2½ feet and pinning Stevens to the floor.
Stevens' boss found him at the end of the shift. The Utahn was declared dead at the scene.
The MSHA's website showed that the citation was one of eight that inspectors issued to Blue Mountain Energy last week, when the accident report was released. One other infraction was deemed significant and serious. Potential fines have not been assessed, it noted.
Blue Mountain Energy issued a statement Monday afternoon, expressing condolences to the Stevens family while adding that the MSHA report acknowledged that the company had provided the required safety training at the mine before the accident.
Since then, said company spokeswoman Susan Cornia, "Blue Mountain also renewed the training of the entire workforce at the mine in appropriate safety procedures."