Why Prospects For Coal Are Looking Up In South Africa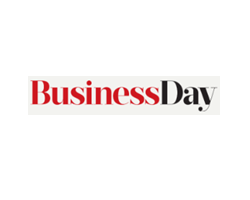 By Allan Seccombe
February 8, 2018 - As certainty sets in that South Africa cannot afford a massive investment in nuclear energy, the outlook for coal as a continued source of cheap power has improved.
At the release of a coal strategy document at the African Mining Indaba, various scenarios were sketched out for the coal industry based on what the government's planned energy mix was, incorporating public sentiment, new technologies that allow for more efficient and cleaner ways to use coal and investment in the sector.
"If we can't afford nuclear then coal is back on the map," said Henk Langenhoven, chief economist at the chamber.
The importance of coal in electricity generation cannot be questioned as it is burned in 16 power plants that account for 84% of the country's power generation. In the state's Integrated Resource Plan of 2016, however, coal-fired plants will account for 31% of generation by 2050, with nuclear power rising to 30% from 6%.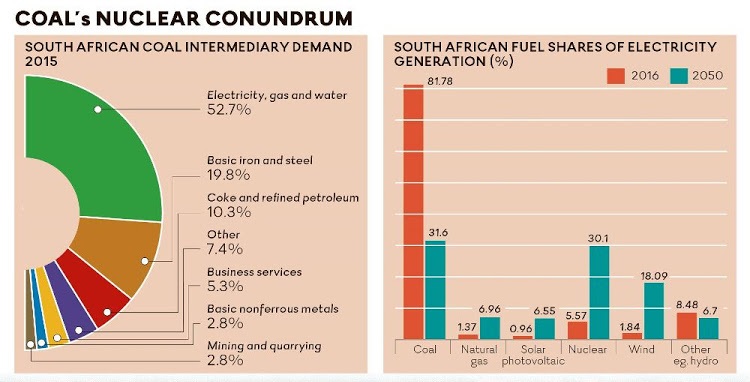 The nuclear strategy has been bedevilled by fear of corruption, with concern that President Jacob Zuma has earmarked Russian technology in shadowy agreements. The cost of such a nuclear programme, estimated to be R1-trillion, has put it beyond the reach of what the local economy can afford and is likely to be canned once Zuma leaves office.
The strategy document concludes that coal is the most affordable and realistic option for South Africa's future energy security.
It was unlikely, though, that any more large 2,400MW power stations would be built by Eskom, said Langenhoven.
The state power utility's dismal performance with the construction of Medupi and Kusile power plants, which are well behind schedule and tens of billions of rand over budget, and its precarious balance sheet, which is propped up by expensive debt and a tight rein on cost increases by the National Energy Regulator of South Africa, prevents it from using its clients to fund its debt.
The coal industry is an important source of foreign exchange earnings and jobs. Export sales of 69-million tonnes worth R51bn were sold out of total South African coal output of 253-million tonnes in 2016, with the balance sold into domestic markets for R62bn. Eskom was the biggest buyer with 115-million tonnes.
Eskom sources about half its coal from big suppliers Exxaro, Glencore, Anglo American and South32. The latter two are ending their relationship with Eskom because of its demands that supplies come from 51% black-owned companies, leaving the diversified miners as minority partners in large coal operations, which provide cost-plus coal to Eskom.
"At the moment it is unclear whether Eskom will transfer this model to firms that are 51% black-owned or if it will discard it in favour of an arm's-length procurement model for all its suppliers," the chamber document said.
CoalZoom.com - Your Foremost Source for Coal News