Senate Committee Approves Andrew Wheeler as EPA Administrator Scott Pruitt's Deputy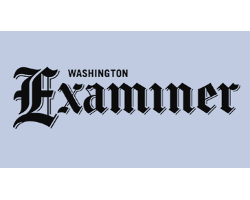 By Josh Siegel
February 8, 2018 - The Senate Environment and Public Works Committee on Wednesday morning advanced the nomination of Andrew Wheeler to be deputy administrator of the Environmental Protection Agency, by a party-line 11-10 vote.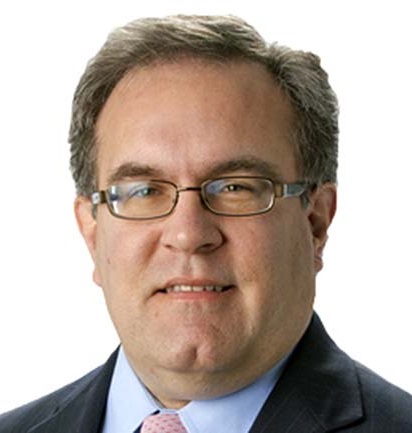 Andrew Wheeler
It's the second time the committee approved Wheeler's nomination to be Administrator Scott Pruitt's No. 2. President Trump was forced to renominate him after the full Senate declined to take a vote on his nomination in 2017.
Wheeler is an energy industry lobbyist whose ties to Murray Energy, a privately owned coal giant, have drawn scrutiny from Democrats.
He previously worked on the staff of Sen. Jim Inhofe, R-Okla., including as chief counsel for the senator on the Environment and Public Works committee.
Bob Murray, the CEO of the company, lobbied for the Federal Energy Regulatory Commission to approve subsidies for the ailing coal industry, and has advocated the Trump administration to take other controversial actions, such as repealing the endangerment finding that requires the EPA to regulate greenhouse gas emissions.
Sen. Tom Carper of Delaware, the top Democrat on the committee, said Wheeler assured him that he did not help craft Murray's proposals to the Trump administration.
Wheeler de-registered himself as a Murray lobbyist in an Aug. 11 filing with Congress.
But Carper still expressed concerns on Wheeler's impartiality, and opposed his nomination.
"We all need to understand whether this administration will govern in a manner that brings regulatory certainty to industry, or heeds to the wishes of Wheeler's former client," he said.
Still, Carper said Wheeler proved to be cooperative with Democrats when he worked for the committee.
That admission led committee Republicans to charge Democrats are obstructing Trump's nominees without justification.
Trump's nominee to be the top White House environmental policy official, Kathleen Hartnett White, withdrew her name from consideration this week after Democrats attacked her climate change views, and few Republicans came to her defense.
Democrats also recently celebrated after another Trump nominee, Michael Dourson, the president's choice to lead the EPA's chemical safety division, withdrew under pressure.
"I hope this isn't part of an effort to block every single Trump nominee," said Sen. Dan Sullivan, R-Alaska. "The unprecedented slowness that we are seating people in the executive branch is unbelievable. The election is over. We need to start putting people in positions in the executive branch."
Sen. Roger Wicker, R-Miss., said Republicans may consider changing Senate rules in the face of "unprecedented obstruction" on nominees from Democrats.
"Be advised," he warned.
Carper countered he is not "interested in blocking nominees for the sake of blocking nominees," and vowed to work together with Republicans.
"This is a chance this year to work together on a more positive basis," Carper said, adding there is "blame to go around on both sides" for the slowness of filling appointments in the Trump administration.

Indeed, other Republicans, such as Sen. Lisa Murkowski of Alaska, the chairwoman of the Energy and Natural Resources Committee, have criticized the White House for delays in nominating candidates for energy-related positions.
For example, the administration has not nominated anyone to oversee the EPA's Superfund program, who would lead the effort of cleaning up hazardous waste sites, a main part of Pruitt's agenda.
The White House has also has not submitted a nominee to head the Bureau of Land Management or National Park Service, key positions in the Interior Department.
The White House's Office of Science and Technology Policy is also without a nominee.
CoalZoom.com - Your Foremost Source for Coal News