Eighteen States, Coal Group, U.S. Chamber Want Ash Order Overturned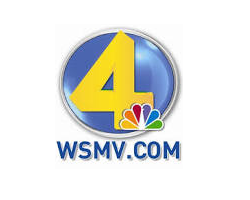 By Marion Kirkpatrick
February 9, 2018 - Eighteen states, the U.S. Chamber of Commerce and other groups are urging an appeals court to overturn a coal ash cleanup order at a federal utility's Tennessee plant.
The states' 6th U.S. Circuit Court of Appeals brief argues the decision at Tennessee Valley Authority's Gallatin Fossil Plant expands federal oversight and could require ash cleanups elsewhere, costing ratepayers tens of billions of dollars.
Another brief filed by the National Mining Association and others says the decision upends federal rules addressing groundwater contamination at coal ash impoundments.
A third Chamber-led brief says permitting costs could increase by billions of dollars nationwide.
In August, a judge ordered Gallatin's ash excavated and removed.
He cited Clean Water Act violations of pollutants leaking into the Cumberland River but said there's scant evidence of harm.
However, environmental groups say delaying or overturning the project is a huge cause for concern.
"We believe the right decision was already made in this case," said Southern Environmental Law Center Senior Attorney Beth Alexander, who represents local groups like the Tennessee Scenic Rivers Association and Tennessee Clean Water Networks. "TVA should do the responsible thing for Tennesseans and abide by the judge's ruling to move this toxic coal ash to dry, lined storage. The federal utility has already spent years polluting our drinking water sources and this case proved it with scientific evidence."
If the clean-up is stopped, conservationists say toxic chemicals like arsenic, iron, aluminum, manganese, and lead will continue to leak out of unlined coal ash pits at the TVA plant and into Tennessee waterways.
CoalZoom.com - Your Foremost Source for Coal News