Indian Demand for South African Coal Rises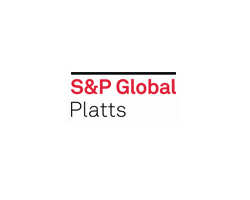 By Joseph Clarke
February 9, 2018 - Indian buyers have increasingly been seeking higher-CV thermal coal from South Africa recently as US material has become more expensive and Chinese buying has mopped up any available volumes from Indonesia, traders said.
"Usually [Indian buyers] bought 4,800 kcal/kg NAR and 5,500 kcal/kg NAR coals, but now they are also buying 5,700 kcal/kg NAR," a Europe-based trader of South African coal told S&P Global Platts.
The source added that US-origin North Appalachian coal (NAPP) coal had been priced out of the market after strong bids from India in recent months which meant it had priced out of the market.
NAPP coal had been heard offered around $80-$83/mt FOB US East Coast, with dry bulk freight rates for a Panamax vessel heard at $30.20/mt on the US East Coast-East Coast India route.
This gives a theoretical net forward price of $110/mt delivered basis, while South African coal has a roughly equivalent net forward of $113/mt when adjusted for heating values.
The advantage of shorter sailing times and Capesize freight rather than Panamax effectively allows Indian buyers to import South African coal at a cheaper rate than US NAPP coal.
Indian buyers typically purchase South African coal with heating values ranging from 4,200-5,500 kcal/kg NAR, and sellers said inquiries for these specifications had also increased due to problems with dispatches of domestically produced coal in India.
"Domestic coal is high on ash and moisture, moreover the logistic cost is also high," a south India-based consumer said.
A producer-trader of South African coal expected this firm demand from India to hold in the mid to long-term as it did not expect state-owned producer Coal India Limited to be able to meet its production targets, having missed its 2017 targets.
The other key import source for Indian buyers, Indonesia, was tight on availability due to rainfall limiting mining activity, and most available cargoes had been booked by Chinese buying ahead of the Lunar New Year.
As the Lunar New Year begins in East Asia, spot purchasing from China will subside and many Indian buyers had been holding out for this moment, which could possibly see demand switch from South African coals to Indonesian, sources said.
A Mediterranean-based trader expected Indian demand for US NAPP coal to hold despite the current pricing environment due to the high heating values, estimating the market to be roughly 3.5 million mt/year.
CoalZoom.com - Your Foremost Source for Coal News