Coal Miners Helped Trump. Now They Need Help.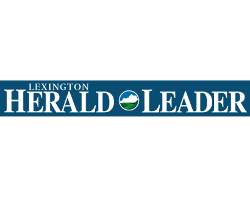 February 10, 2018 - If coal miners could spend President Donald Trump's words of praise, they'd be fine. Since they can't, they need the government to keep its pension promises and protect them from an epidemic of severe black lung disease.
Miners recently got hopeful news. Congress has agreed to develop a bipartisan plan by year's end for easing the crisis that threatens 1.5 million workers and retirees, including 24,000 coal miners and Teamsters in Kentucky.
Sen. Sherrod Brown, D-Ohio, said leaders will appoint a 16-member House-Senate committee, equally Republicans and Democrats, to develop a bill that shores up pension funds at risk of insolvency. Brown said the committee's plan will be guaranteed an expedited vote in the Senate.
Failure to enact a solution would break the pledge that Congress made to workers in 1974 when it enacted the Employee Retirement Income Security Act. If workers, who often gave up wages to earn retirement benefits, cannot count on a federally-insured pension, what security do any of us have?
The pledge to miners is even older. In 1946, when 5 million Americans went out on strike, the United Mine Workers of America returned to the mines in exchange for President Harry Truman's guarantee of old-age security. Coal-company bankruptcies threaten that pledge.
Coal bosses ran the union out of Eastern Kentucky a long time ago, but the unsafe working conditions that fueled the labor movement persist, as a Feb. 6 research letter in the Journal of the American Medical Association makes clear. The largest cluster ever reported of advanced black lung, also known as progressive massive fibrosis, was confirmed in an area that includes southeastern Kentucky. PMF was confirmed in 416 miners; that does not include those diagnosed in the last year.
"We've gone from having nearly eradicated PMF in the mid-1990s to the highest concentration of cases that anyone has ever seen," Scott Laney, an epidemiologist with the National Institute of Occupational Safety and Health, told NPR. Last year, Laney called Pike County "the epicenter" of one of this country's largest-ever "industrial medicine disasters." NIOSH was alerted to the cluster by a Kentucky radiologist who diagnosed 60 cases in 20 months in Floyd, Knott, Letcher and Pike counties. By comparison, just 31 cases of PMF were identified nationally from 1990 to 1999.
It's a cruel twist. As the coal industry winds down in Eastern Kentucky, more miners are suffering from advanced black lung and at earlier ages. Experts point to resource depletion as the culprit. Extracting the thin coal that remains requires cutting through more rock, exposing miners to airborne silica in addition to coal dust. Trump counts miners among his most loyal voters. But the administration is easing off enforcing coal industry regulations, which guarantees that miners will be working in dangerous levels of dust.
In response to the latest black lung report, Rep. Chris Harris, a state lawmaker from Pike County, observed that "powering America has come at a painfully high price for many coal miners and their families."
Too high. This country owes our coal miners more than presidential lip service.
CoalZoom.com - Your Foremost Source for Coal News