Australia's Aurizon Cuts Coal Haulage Guidance Due to Watchdog's Draft Plan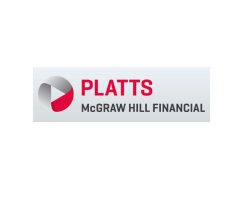 By Nathan Richardson and Wendy Wells
February 12, 2018 - Australian rail operator Aurizon Monday lowered its above rail coal volume guidance for fiscal 2017-18 (July-June) due to the anticipated impact of a state watchdog's draft revised maintenance and operating plan on its key Central Queensland Coal Network.
The network is at risk of losing 20 million mt/year of coal throughput because of a draft decision by the Queensland Competition Authority to revise the practises, Aurizon said Monday in a half year operations report.
In response, Aurizon said it was lowering its fiscal 2017-18 guidance to 210 million mt-220 million mt from the previously announced 215 million mt-225 million mt.
Over October-December, Aurizon's above rail coal volumes totaled 52.9 million mt, up from 52.3 million mt a year earlier and down from 54.9 million mt over July-September, the company announced Monday in its operations report.
Of the total, 38.1 million mt was moved on its Central Queensland Coal Network, down from 38.7 million mt a year earlier and 39.7 million mt in the September quarter.
The balance 14.8 million mt was moved on its New South Wales and South East Queensland networks -- up from 13.6 million mt a year earlier and down from 15.2 million mt in the September quarter.
"The draft decision reflects a clear approach by the QCA to drive maintenance to the lowest possible cost regardless of the impact on the supply chain and the consequential reduction in volumes," Aurizon said in its report.
"It states Aurizon should spend less on maintenance than the previous regulatory period for a rail network that has A$1 billion more assets to maintain [20% bigger] and which is forecast by the QCA to transport 15% more coal over the four-year regulatory period," it added.
The QCA in its draft report said Aurizon's maintenance allowance for the period, which its proposed tariffs are based on, of A$920.6 million should be around A$104 million lower at A$817.3 million.
Aurizon said this would mean it would have to prioritize lowest-cost maintenance over flexibility, with no trains passing during work schedules.
"We estimate the net impact of initial changes could reduce system throughput by approximately 20 million mt/year," it said.
"This is not a decision we have made lightly given the impacts to Aurizon's own business and to the central Queensland coal supply chain."
Aurizon said it would detail its objections to the QCA by the March 12 deadline for responses to the draft report.
Separately, in another blow for Adani's giant Carmichael thermal coal project plan, Aurizon announced Friday it will be withdrawing its application to the Northern Australia Infrastructure Facility for funding to assist with a rail solution for the development of Queensland's Galilee Basin.
"While we are in ongoing discussions with several Galilee Basin mine proponents, we have not yet progressed to definitive contractual arrangements with any proponent," the company's managing director and CEO Andrew Harding said. The application was predicated on having customer contracts secured, he added.
CoalZoom.com - Your Foremost Source for Coal News