U.S. Coal Train Loadings Fall on Week Across All Major Basins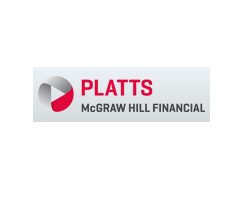 By Jim Levesque and Maurice Geller
February 19, 2018 - US coal train loadings fell 9.9% on week as volumes declined in all major production areas.
Data filed by the four major US railroads -- CSX, Union Pacific, BNSF and Norfolk Southern -- for the week ending February 9 shows US coal loadings averaged 96.3 trains/d, down from 106.8 trains/d the previous week.
Nationwide volumes had increased in five consecutive weeks before the decline.
Counts dropped the most in the Powder River Basin, where loadings slid to 54.7 trains/d from 61.8 trains/d the previous week. PRB shipments were last lower the week ending January 12.
In the east, Central Appalachian totals fell to 14.2 trains/d from 16.6 trains/d, and Northern Appalachian loadings slid to 11.3 trains/d from 12.3 trains/d.
Illinois Basin loadings dropped to 7.6 trains/d from 8.6 trains/d.
In other production areas, Utica Basin loadings ticked higher to 4.4 trains/d from 4 trains/d, while loadings from the outside the primary basins increased to 4 trains/d from 3.6 trains/d.
CoalZoom.com - Your Foremost Source for Coal News