Legislation Reinstating Coal Tax Credits Passes General Assembly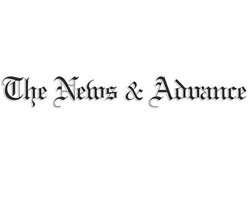 By Carmen Forman
March 1, 2018 - Virginia's General Assembly approved plans Wednesday to reinstate coal tax credits.
For years, lawmakers from Virginia's coalfields region have pushed for the state to renew the tax credits offered to coal mine owners, but this year's legislation looks drastically different.
The bills introduced by Del. Terry Kilgore, R-Scott, and Sen. Ben Chafin, R-Russell, offer tax credits solely for metallurgical or "met" coal, which is experiencing a resurgence for steel-making in foreign countries.
Previous legislation called for credits for steam and metallurgical coal and came with a lofty price tag of $7.3 million for credits. The legislation that passed Wednesday would offer $200,000 in tax credits next year and about $500,000 the following year, depending on market conditions, Kilgore said.
The Republican-controlled legislature passed bills reinstating the coal tax credits in previous years, but former Gov. Terry McAuliffe consistently vetoed the bills, citing the "ineffectiveness" of the tax credits. McAuliffe pointed to a Joint Legislative Audit and Review Commission report from 2012 that said coal production declined at the same rate or faster even with the state-issued credits designed to slow the demise of Virginia's coal industry.
After his legislation was shot down several years in a row, Kilgore took a scaled-back approach by focusing solely on metallurgical coal.
"At some point and time, you've got to figure out how to move forward, and this is how we move forward this year," Kilgore said. Reinstating the credits would help protect the remaining coal jobs in Southwest Virginia's struggling coalfields region, he said.
The legislation offers various credit amounts based on whether the coal is mined on the surface or underground.
Coal production and mining jobs have plummeted over the past 30 years that the state has offered the tax credits. The number of remaining Virginia mining jobs is a far cry from the 11,000 coal jobs the state had in 1988.
Approximately 60 percent to 70 percent of coal that comes from Southwest Virginia is metallurgical coal. Steam coal is used for power and heat generation.
For years, those opposed to coal tax credits have argued the credits are not capable of reviving the dying coal industry. Market factors such as the rise of natural gas, a cheaper energy alternative, have played a large role in the decline of steam coal.
Those oft-repeated arguments didn't come up Wednesday as Virginia's House of Delegates and Senate voted on final passage of the legislation.
It requires final approval from Gov. Ralph Northam to become law.
CoalZoom.com - Your Foremost Source for Coal News