India's Coal Workers Against Coal Privatization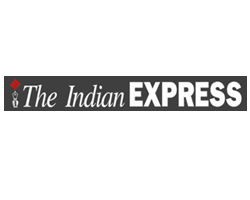 March 1, 2018 - In India, Orissa Colliery Majdoor Sangh (OCMS), affiliated to Indian National Trade Union Congress (INTUC), opposed the Centre's decision to open up coal mining to private sector for commercial use.
Earlier, in an amendment to Coalmine Nationalization Act, the Center had opened up the coal mining for captive use only for industries.
"We are against the anti-worker policies of the NDA Government at the Centre. We urge the coal workers of MCL to get prepared for a fight against such moves to protect their interests," OCMS general secretary Souvagya Pradhan said.
"Now, the regular jobs will be replaced by contract workers from outsourced agencies. There will not be any job security and social safety for the workers," he added. The workers said that the Center went ahead with the decision even when Coal India Limited (CIL) was doing extremely well in the last 45 years of nationalization. With the current coal production of 600 tonnes, CIL has an ambitious target to produce 1 billion tonne of coal 2020.
CoalZoom.com - Your Foremost Source for Coal News