EPA Moves to Overhaul Obama-Era Safeguards on Coal Ash Waste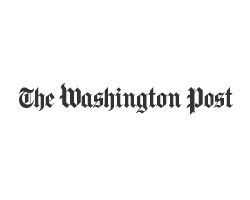 By Brady Dennis and Juliet Eilperin
March 2, 2018 - The Environmental Protection Agency on Thursday proposed significant changes to an Obama-era initiative to regulate coal ash waste, giving states and utilities more latitude in how they dispose of the potentially toxic substance.
The proposal includes more than a dozen suggested changes regarding the way coal ash is stored at more than 400 coal-fired power plants around the country, namely that it would allow "alternative performance standards" for state and federally permitted facilities. The agency projected that the changes could save companies as much as $100 million in annual compliance costs if implemented.
"Today's coal ash proposal embodies EPA's commitment to our state partners by providing them with the ability to incorporate flexibilities into their coal ash permit programs based on the needs of their states," EPA Administrator Scott Pruitt said in a statement.
Federal regulators have long wrestled with how to address coal ash, the substance that remains when coal is burned in power plants to generate electricity. Containing a toxic mix of mercury, cadmium, arsenic and other heavy metals, coal ash can pollute waterways, poison wildlife and cause respiratory illness among people living near the massive storage pits in which plant operators store the waste.
In 2015, the Obama administration finalized regulations that imposed new standards on coal-ash disposal sites, in part by increasing inspections and monitoring and requiring measures such as liners in new waste pits to prevent leaks that might threaten nearby drinking water supplies.
But last spring, shortly after the Trump administration took office, industry officials began lobbying the EPA to revisit the rule. They wrote that the existing regulation "is causing significant adverse impacts on coal-fired [power] generation in this country due to the excessive costs of compliance."
Pruitt seemed sympathetic, saying last September that it was "appropriate and in the public interest" for the agency to rethink the regulation.
Environmental groups have criticized Pruitt's actions as yet another giveaway to industry.
Frank Holleman, a senior lawyer at the Southern Environmental Law Center, said in a statement that the changes the EPA has outlined would allow companies to circumvent the protections provided under the original rule.

"Coal ash is polluting rivers, lakes and wells across America, but President Trump's EPA is trying to weaken the standards that are supposed to protect Americans from this toxic threat," Holleman said. "These proposals will weaken rules that protect our groundwater from arsenic and mercury, and continue to extend the use of unlined, leaking coal ash pits next to our waterways. America's families and clean water deserve better."
Ken Kopocis, the top official in the EPA's water office during the Obama administration, said that the original rule had taken industry concerns into account and that rolling it back would endanger public health.
"We bent over backwards for industry both in terms of the substance of the rule and in terms of the timing," Kopocis told The Post in September. He said that coal ash pits pose serious dangers to some communities across the country, calling them "ticking time bombs."
The EPA said Thursday it plans to accept public comment on its proposal for 45 days, as well as hold a public hearing on the potential changes. The agency also said that it "plans to move quickly to take final action after the close of the comment period" and that it expects to propose even more changes to regulations regarding coal ash later in the year.
CoalZoom.com - Your Foremost Source for Coal News