West Virginia's National Coal Heritage Area Authority Offering Grants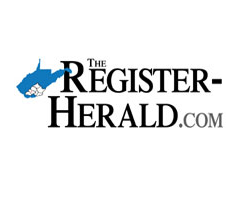 By Matt Combs
March 5, 2018 - The National Coal Heritage Area Authority (NCHAA) has opened an application period for nearly $125,000 in grants.
Applicants must be seeking funds for projects that fall within the NCHAA area that includes the West Virginia counties of Boone, Cabell, Fayette, Lincoln, Logan, McDowell, Mercer, Mingo, Raleigh, Summers, Wayne and Wyoming counties, along with the Paint Creek and Cabin Creek watersheds in Kanawha County.
Matching funds must be available and projects must be advanced enough to be completed within a year.
Matching funds must be on a dollar-for-dollar basis and must come from nonfederal sources.
Well-documented in-kind resources such as volunteer labor and service or donated materials and supplies can be assessed as matching funds.
As part of their efforts to interpret, preserve and promote coal heritage resources, the NCHAA is requiring applications meet at least one interpretative theme out of a list of the following: the business of coal mining, working in coal, the company town and mining technology, crisis and renewal.
Applications must also fall under a list of eligible activities which are: interpretation and heritage programming, historic preservation and resource stewardship, archives and historical records collection, greenways, public parks and nonmotorized trails, or educational activities and events.
Eligible organizations are legally established nonprofits, institutions, public and governmental organizations, state agencies, economic development authorities and educational institutions.
Organizations without adequate professional staff are encouraged to partner with an organization with the capability of managing grant funds.
The deadline for applications is April 13.
More information and instructions can be found at www.coalheritage.org or by calling 304-465-3720 or emailing lhawkins@coalheritage.org.