Bramwell, West Virginia Offering Kids a Look Into the Past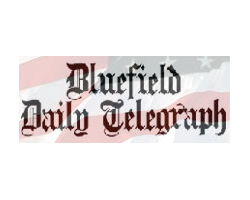 By Greg Jordan
March 6, 2018 - Mercer County, West Virginia's children are missing lessons while the statewide teachers strike continues, so tourism officials and the town of Bramwell are offering a local history lesson today.
Starting at 11 a.m. today, Mayor Louise Stoker will host a free history program at the Bramwell Train Depot. Stoker said the idea came about when she spoke with Executive Director Jamie Null of the Mercer County Convention & Visitors Bureau. The question was what could be done to give children something beneficial to do while schools are closed.
"It was our idea," Null said of the program. "We saw a need for students to become engaged in where they live and to make them aware of the things there are to do in our county. You can go to the museums, parks, art places. There is a lot to do that they don't realize. It is just a way for parents and their children to learn about the things in their own backyard and it is to engage them and get them out of the house. I'm sure the kids are restless and looking for things to do."
In Bramwell, the idea is to tell children about the town's past.
"We talked about what we can do for the children over at Bramwell, and I said, 'Let's do a history lesson.' That's what they're missing, so that's what we're going to do," Stoker said.
Null said that Stoker will give the children a history lesson on coal mining and the railroad's connection to the region.
"We are just very glad the mayor is going to take the time to talk to the students and hopefully make them more aware of where we live," Null said. "As long as the strike continues we will try our best to schedule additional events for them to do."
For example, Null said the CVB is hoping to host a program at the Princeton Railroad Museum Wednesday if the strike continues. Stoker said she plans to share local stories the children can appreciate; for instance, what it was like to grow up in a coal mining community.
"There is so much to share about the history of our town," Stoker stated. "The things about children growing up around Bramwell. We collected stories, and some of the children were 90 when they told us the stories. They (visiting children) will have a knowledge and an appreciation of things that happened in their own backyard."
Stoker said she was going to "play it by ear," but estimated that the program will last an hour or more. Once the program's over, the children and their families will be invited to explore the town.
"Even the parents will enjoy it," Stoker stated.
Null said parents will have to transport their children to the event, and be in attendance for the program.
CoalZoom.com - Your Foremost Source for Coal News