Coal India Production Hits 495mn Tonnes YTD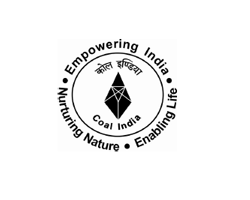 March 6, 2018 - Coal India Ltd (CIL) has announced that production for 11MFY18 stands at 495mn tonnes (1.4% rise yoy) against a production target of 531.3mn tonnes. Thus, the company has achieved 93% of targeted production (at consolidated level) for the period in question. Production for the month of February stood at 54.46mn tonnes, which missed the monthly production target of 61.4mn tonnes. CIL was given an ambitious production target of 600mn tonnes for FY18, an annual growth of 8.3% over FY17.
The missing of FY18 production target is one of the reasons behind a recent decision by the government to end CIL's monopoly. Under the new policy, the government would allow the private sector to begin commercial coal mining. Due to CIL missing its production target, coal stocks at 46 thermal plants stand at critical levels (less than 7 days of supply). Given that thermal power generation accounted for ~78% of total power generated for 9MFY18, the coal shortage has economic implications for the domestic economy as well.
CIL holds a dominant market share in coal mining and produces 84% of the nation's coal output. The production for the company stood at 543mn tonnes in FY17 against a target of 599mn tonnes (91% of target). The YTD offtake for CIL stands at 383.9mn tonnes against a production target of 406.6mn tonnes. The production target for FY18 stands at 630mn tonnes, an increase of 5% over last year's target. The Working Group on Coal and Lignite has stated that they plan to expand production of CIL to 908mn tonnes by FY20.
The company is expected to report revenue CAGR of 6.9% over FY17-20E aided by (a) ~5% CAGR volume in steel production over FY17-21E, (b) ~5% CAGR volume growth in thermal power generation over FY17-20E. The stock is currently trading at 6.8x FY20E EV/EBITDA.