Oaky North Miners Kept From Contractors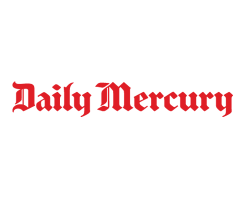 By Campbell Gellie
March 7, 2018 - In Australia, for 230 days, 175 Oaky North coal miners stood at the picket line in Tieri and swore, threatened and held placards at the 245 staff and contractors who continued to dig coal out of the mine.
For most of the time they watched movies, played cards, cooked and chatted but today that stops as those men go back to work.
It will be a nervous move for mine owner Glencore, but the reintegrated miners will not get within 5km of the coal face, instead they will be first retrained and re-educated about the current mine plan.
The reintroduction is a compromise between Glencore and the Construction, Forestry, Mining and Energy Union, brokered at a Fair Work Commission hearing.
Glencore would allow workers back on site, momentarily ending a 230-day lockout while forcing the workers to once again vote on the company's proposed enterprise agreement on March 27.
They won't return to mining until the new EA is agreed to.
However, there is no certainty they will support the EA during this month's ballot because it is the same agreement they voted down 164-11 in January.
That was despite it having the support of CFMEU officials.
About Oaky Creek Coal
Oaky Creek Coal is located between the mining towns of Tieri and Middlemount in Central Queensland, Australia,
The mine has two underground operations and a coal preparation plant.
The underground operations are modern, state-of-the art longwall operations with associated development works.
Oaky Creek Coal produces two premium quality, medium volatile coking coals, one of the most sought after Bowen Basin coking coals.
Coal is exported through eastern seaports in Mackay and Gladstone to Japan, Asia, Europe, North Africa and South America.
Oaky Creek Coal is a joint venture between Glencore (55%), Sumisho Coal Australia P/L (25%), Itochu Coal Resources Australia P/L (10%) and ICRA OC P/L (10%).
CoalZoom.com - Your Foremost Source for Coal News