Universal Coal to Acquire Exxaro Coal's Assets in South Africa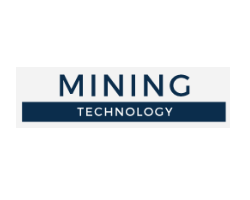 March 9, 2018 - Universal Coal, headquartered in the UK, has signed an agreement via its subsidiary North Block Complex (NBC) to acquire Exxaro Coal's assets in the Mpumalanga Province of South Africa.
The R170m ($14.33m) acquisition includes the North Block Complex, which has achieved an average run of mine (ROM) production of around 3.5 million tonnes per annum (mtpa) over the past four years.
The deal is in line with Universal's strategy to diversify its asset base.
NBC is currently owned by Ndalamo Resource and Universal's wholly owned subsidiary Universal Coal and Energy Holdings South Africa (UCEHSA) on 51:49 basis.
The assets covered in the sale include the Glisa and Eerstelingsfontein operating mines, as well as the undeveloped Paardeplaats prospecting right.
Universal Coal CEO Tony Weber said: "This strategic acquisition significantly increases Universal's already robust production profile and, importantly, it provides the business with considerable optionality and diversification through exposure to additional high-margin export markets.
"We intend to convert the North Block Complex into a multi-product mine through the integration of production from the adjacent Paardeplaats project, which once fully operational has the potential to increase Universal Group's saleable tonnes by well over 50%."
The North Block Complex is an open cast operation, which is located close to state-owned power generator Eskom's power stations.
The majority of the coal produced from the site has historically been sold to Eskom for power generation purposes,
In addition, the acquisition includes various related infrastructure such as a dense medium-separation coal beneficiation plant, as well as four crushing and screening plants.
Other facilities include a water treatment facility and a rail siding, which will enable the company to have direct access to the Richards Bay Coal Terminal.
The conversion of the North Block Complex into a multi-product operation is anticipated to facilitate increased exposure to export markets.
CoalZoom.com - Your Foremost Source for Coal News