Miners Achieve Big Efficiency Gains to Win Regional Places in the Immersive Technologies Annual Business Improvement Awards
March 12, 2018 - The annual recognition for mining companies using simulation for equipment operator optimization and business improvement have progressed this year recognizing regional winners for surface and underground mining environments. The award, sponsored by Immersive Technologies, recognizes the achievements of mine sites focused on improving operational safety, efficiency and productivity through strategic and focused simulator based training initiatives globally.
The regional winners for 2017 are:
Surface Regional Winners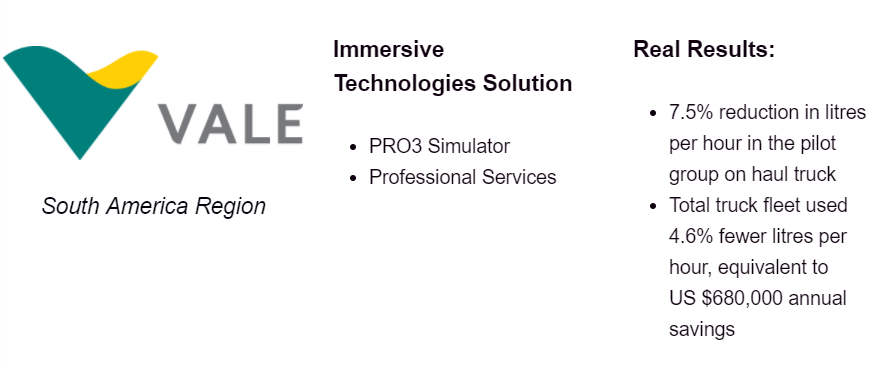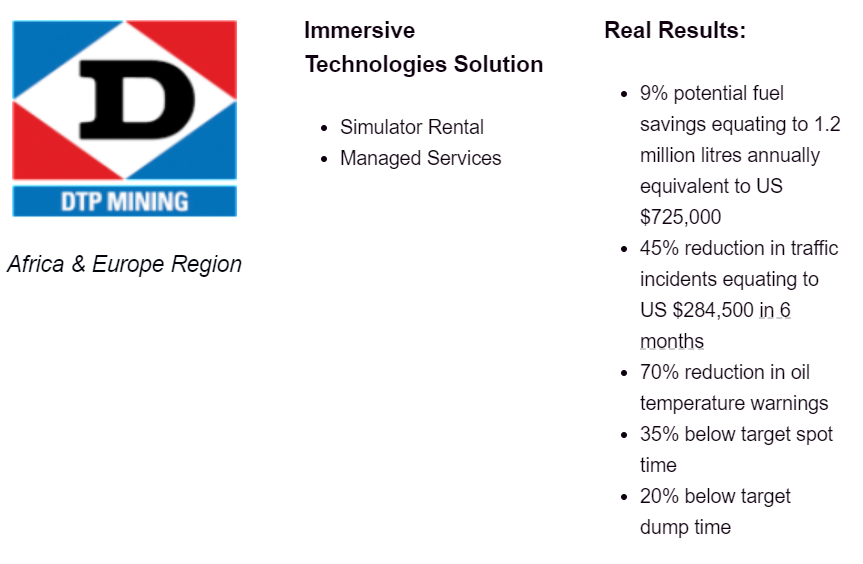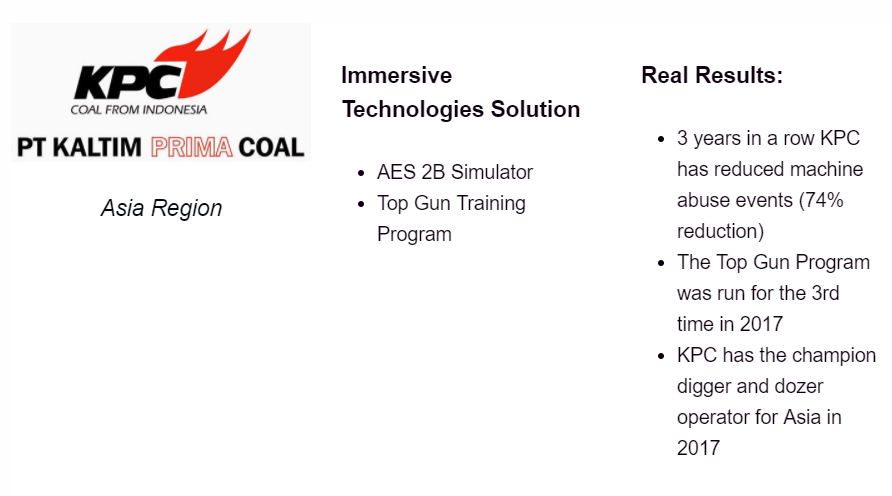 Underground Regional Winners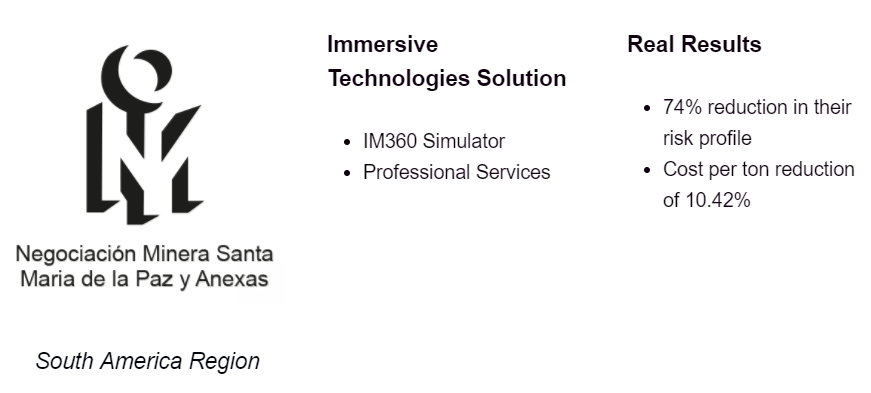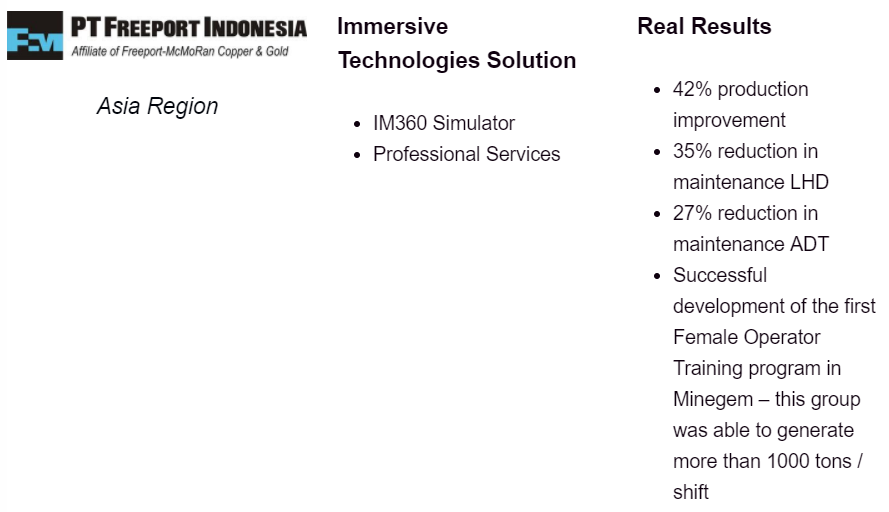 Immersive Technologies would like to thank all other nominees that contributed to this annual recognition. Our regional winners were chosen from more than 295 global mining companies in 44 countries, the global winners will be announced publicly within the next months.
Immersive Technologies is the world's largest, proven and tested supplier of surface and underground Advanced Equipment Simulators to the global mining industry. The company has achieved this unique position by focusing on its mission to increase Customer profitability by optimizing the safety and productivity of their operators. Immersive Technologies' Advanced Equipment Simulators are helping hundreds of mining companies around the world to increase their equipment operators' safety and site profitability through effective simulation training.
Immersive Technologies provides its customers with the most effective Advanced Equipment Simulators available. This is made possible through the formal licensing and technical information alliances Immersive has established with the leading Original Equipment Manufacturers (OEM), including: Caterpillar, Hitachi, Komatsu and Liebherr. These unique alliances provide Immersive Technologies with access to the OEM's proprietary and confidential machine technical information that is required to correctly simulate the OEM's machines and is not available through other public or dealer channels.
With advanced simulator modules deployed in 44 countries, Immersive Technologies is dedicated to provide outstanding service. To deliver on this commitment the company has customer sales and support offices located close to its customers in Perth and Brisbane Australia, Salt Lake City USA, Fort McMurray, Ottawa & Vancouver Canada, Monterrey Mexico, Lima Peru, Santiago Chile, Bochum Germany, Johannesburg South Africa, Jakarta Indonesia, Kolkata India and Moscow Russia.
Immersive has the global mining experience, innovative technology, product range, OEM relationships, proven support commitment and industry vision to partner with you to ensure your simulator training solution delivers the significant results you expect.
CoalZoom.com - Your Foremost Source for Coal News