FirstEnergy's Nuclear, Coal Plant Units File for Chapter 11 Bankruptcy Protection in U.S.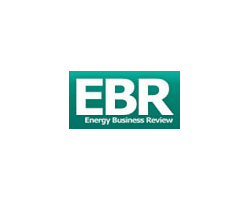 April 2, 2018 - FirstEnergy's nuclear and coal power plant units have filed for bankruptcy protection in the US court in a bid to improve the viability of their operations and to contend with competitors.
The voluntary petitions have been filed by FirstEnergy Solutions (FES) and FirstEnergy Nuclear Operating under Chapter 11 of the Federal Bankruptcy Code with the US Bankruptcy Court in the Northern District of Ohio in Akron.
The companies hold over $550 million in cash, which they expect to be sufficient to continue normal operations during the restructuring process.
The filing, however, excludes FirstEnergy or its distribution, transmission, regulated generation and Allegheny Energy Supply (AE Supply) subsidiaries.
FES president Donald Schneider said: "Given the prospective timing of federal and state review and our ongoing cash needs and debt service obligations, the FES and FENOC Boards of Directors determined that the Chapter 11 filing represents our best path forward as we continue to pursue opportunities for restructuring, asset sales and legislative and regulatory relief.
"We believe that this decision will best serve our customers, employees and business partners."
The two subsidiaries, which filed for voluntary petitions, own and operate two coal-fired plants, one dual fuel gas/oil plant, one pet-coke fired plant and three nuclear power plants in the competitive, or non-regulated, power-generation industry
Recently, FirstEnergy has notified the PJM Interconnection (PJM) that it would deactivate three US nuclear power plants - Davis-Besse Nuclear Power Station, Beaver Valley Power Station and Perry Nuclear Power Plant in the next three years, owing to market challenges.
The three nuclear power plants have a combined capacity of 4,048MW.
Earlier this year, FirstEnergy said it would invest more than $10 billion in its regulated businesses through 2021. It included the company's 10 electric distribution utilities and transmission operations, which include nearly 38,624km of lines and two regional transmission operation centers.
CoalZoom.com - Your Foremost Source for Coal News