Man Engine Mechanical Puppet Tour Starts in Cornwall, England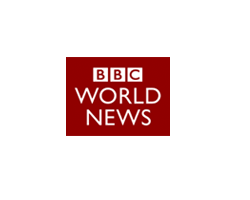 April 2, 2018 - The largest mechanical puppet ever constructed in Britain has begun touring the country.
'Man Engine', a 36ft (11m) tall miner, rose up on a Cornish cliff with "stunning pyrotechnics" to start the 'Resurrection Tour' on Saturday.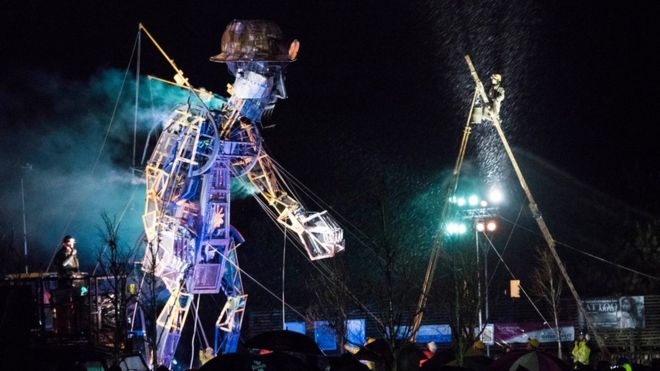 'Man Engine' is the height of two double-decker buses.
Photo by Perran Tremewan
The invention wowed tens of thousands in the county when it first appeared in 2016 to celebrate its mining heritage.
The "deeply meaningful" ceremony also honors associated industries like forge-work, organizers said.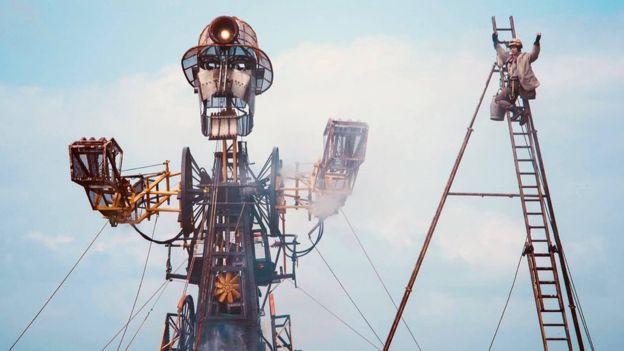 The ceremonies will take place both in day light and after dark.
Photo by Perran Tremewan
The invention was made to mark the 10th anniversary of the Cornwall and West Devon Mining Landscape being added to the Unesco list of World Heritage Sites.
It was named after a mechanism used to move miners up and down to working levels, and travelled 130 miles along Cornwall's historical mining coast when it was launched in 2016.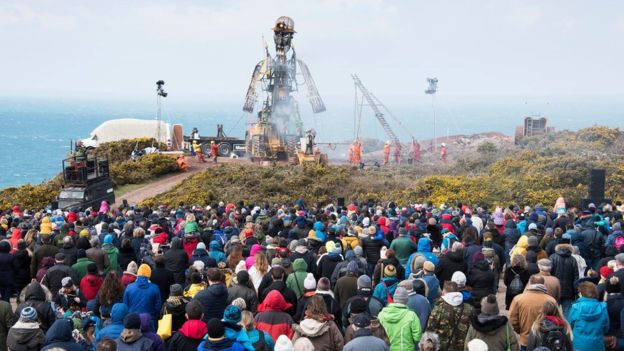 A crowd of families greeted the 'Man Engine' at Geevor Tin Mine near Land's End.
Photo by Perran Tremewan
Will Coleman, director and founder of Golden Tree Productions, said: "We are so delighted to be bringing the big boy out of hibernation. The ceremony also moves us on into the developments in mining with a whole raft of exciting, and emotion stirring elements."
The tour, accompanied by local choirs and bands, began at Geevor Tin Mine near Land's End on Saturday and continues to Devon, Somerset, South Wales, Shropshire, Yorkshire and Durham.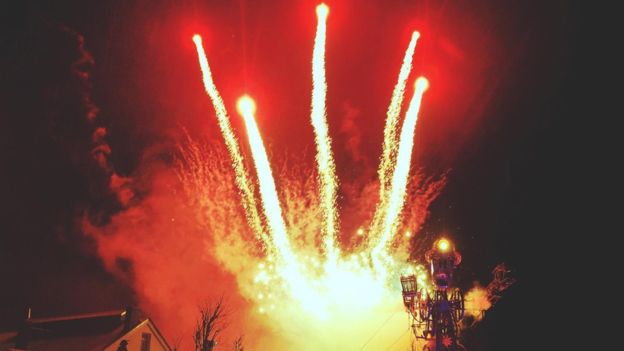 The ceremony was also held at Heartlands, in Cornwall's mining landscape.
Photo by Perran Tremewan
CoalZoom.com - Your Foremost Source for Coal News