Westmoreland Eyeing Financing Options, Including Chapter 11 Protection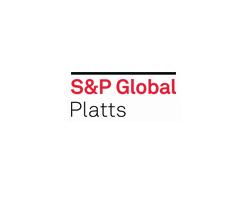 By Veda Chowdhury and Richard Rubin
April 3, 2018 - Westmoreland Coal continues to explore changes to its capital structure, including possibly filing for Chapter 11 bankruptcy protection, the company said Monday.
Westmoreland also an auditor's report on its 2017 financials showed "substantial doubt exists as to [its] ability to continue as a going concern."
"As we previously noted, we are working diligently to improve our capital structure so it better matches our cash flow profile," said interim President and CEO Michael Hutchinson in a company statement about its fourth-quarter and full-year earnings.
The company further said has also suspended its search for a permanent CEO until the conclusion of the capital structure negotiations.
A message left for CFO Gary Kohn was not immediately returned on Monday.
Westmoreland has been experiencing a decline in demand for coal based on mild weather, reduced demand, political pressures and price of competing fuel or energy sources, including natural gas.
The company's 10-K reported provisions for the sale of an additional 1 million st through 2018 through an amended contract.
While this will result in more cash and more revenues through this year, it also lowered the amount of revenue recognized under the contract in 2017 as revenue recognition was deferred into 2018, when the lower priced coal tons will be sold, it said.
Westmoreland announced it had $103.2 million in cash and cash equivalents, up from $60 million in 2016.
The company had an undrawn $50 million revolving credit facility on December 31, 2017, of which $28.7 million, net of letters of credit and borrowing base restrictions, was available for borrowing.
Costs associated with the capital restructuring process were $5.4 million during 2017 and will increase in 2018, the company said.
Due to ongoing discussions with Westmoreland's creditors in connection with the company's capital structure review, Westmoreland will not host a conference call for investors this quarter, it said.
Westmoreland's cash flow generation exceeded expectations in 2017 due to safe and efficient operations and long-term sales contracts, Hutchinson said.
Englewood, Colorado-based Westmoreland sold 49.7 million st of coal in 2017, down 9.1% from 2016, it said. The company's sales price averaged $27.86/st for full-year 2017.
In the fourth quarter of 2017, the producer sold 12.8 million st, down 5.9% from the last quarter and 14.7% from the year-ago quarter. The sales price averaged $28.42/st for the most recent quarter.
In 2017, Westmoreland's US mines produced 18.834 million st of coal, of which 609,000 st was bituminous coal, 696,000 st was lignite and the rest was subbituminous coal.
The company's Canadian mines produced 22.462 million st, of which 2.168 million st was bituminous coal, 9.885 million st was lignite and the rest was subbituminous coal.
Westmoreland Resource Partners produced a total of 6.642 million st from its four mining complexes in Ohio and one mine in Wyoming.
The total cost of production in 2017 was $22.85/st, up from $21.15/st for 2016.
The company's Q4 revenues totaled $363.8 million, up from $358 million in the third quarter, but down 7.4% from Q4 2016. Total revenues for 2017 is $1.4 billion, down from $1.5 billion in 2016.
CoalZoom.com - Your Foremost Source for Coal News