Trump's Energy Department Continues Efforts Aimed at Bailing Out Coal Industry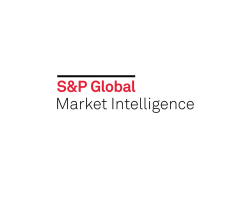 April 4, 2018 - The U.S. Department of Energy has shown strong support for slowing or pausing a trend of coal-fired power plant retirements, though it has had little success in getting action that would secure that goal as a U.S. transition from coal has continued.
Without coal, the 13-state PJM Interconnection would have suffered a "system collapse" during an early 2018 cold-weather weather event known as the bomb cyclone, the Energy Department's National Energy Technology Laboratory said in a March 27 report. An accompanying infographic touts that "coal came to the rescue."
The latest study is just one of the agency's efforts to give a leg up to a U.S. coal sector that has offered political support and policy recommendations.
"Coal is very misunderstood," DOE's director of coal business operations, Joseph Giove, said during a speech at a late-February energy conference. "There are those that believe and there are those that proliferate the opinion that we don't need coal, we can just shut it off tomorrow, or we can phase it out over the very near future. Now, there's a name for this point of view. It's called 'fake news.'"
As aging plants become uneconomic and new U.S. coal plants remain elusive, the DOE is working to boost early stage research and development to increase the efficiency and reliability of fossil fuel power systems, including coal plants.
"This is research that the private sector has less incentive to invest in but can help industry improve plant efficiency, which, in turn, helps reduce emissions," a DOE official speaking on background said. "DOE supports early stage research and development to enable the next generation of high-efficiency and low-emission coal-fired power plants that will be able to compete with other electricity sources and provide reliable, low-cost power."
CoalZoom.com - Your Foremost Source for Coal News