Atlantic Metallurgical Coal Prices Slide as Cyclone Iris Concerns Recede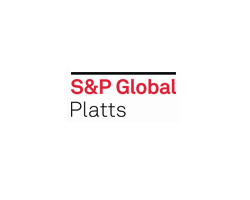 By Hector Forster
April 7, 2018 - Atlantic coking coal markets weakened Friday as diluting concerns to shipping interruptions from Australia's latest cyclone movements pushed US transactable values for low-vol and high-vol A HCCs a little lower by the end of the week.
The effect on Australian premium coals prices Friday, which influences higher quality US coal prices more, narrowed high-vol A's current price gap with high-vol B slightly. Supply difficulties out of the US East Coast kept the market for high-vol B exports tight.
A miner in the US indicated additional domestic high-vol B demand, over the past month. He had no spot business to report for exports.
The industry awaited mine production data in case more commitments could be agreed, pending rail availability to ports.
US high-vol A, based on 32% volatile matter, 1.1% reflectance straight coal, with low ash and sulfur and CSR typically in the low 60s, fell $2/mt to $205/mt FOB USEC.
US East Coast low-vol HCC fell $1 to $186/mt FOB.
The US high-vol B assessment, based on 34% VM unblended product, was $1 higher at $149/mt FOB USEC.
The Australian Premium Low Vol net forward assessment fell $3.30/mt to $204.75/mt, CFR Rotterdam.
CoalZoom.com - Your Foremost Source for Coal News