Peabody Reduces Interest Rate And Extends Maturity Of Term Loan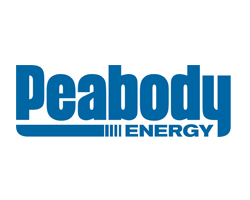 April 10, 2018 - Peabody (NYSE: BTU) announced today that it reduced the interest rate and extended the maturity of the company's Senior Secured Term Loan. The transaction is expected to close on April 11, subject to customary closing conditions.
The company's Senior Secured Term Loan would now bear interest at a rate of LIBOR plus 2.75 percent, reflecting a reduction of 75 basis points. In addition, the amendment provides for the extension of the maturity of the term loan by three years to 2025. Certain terms will also be modified by the amendment, including the elimination of the capital expenditures covenant under the company's term loan and revolving credit facility.
Upon closing, Peabody plans to repay approximately $46 million of its term loan, which would bring the total outstanding term loan balance to $400 million and Peabody's consolidated debt balance to approximately $1.4 billion. The company's stated long-term gross debt target is $1.2 billion to $1.4 billion. Peabody expects the additional debt repayment and interest rate reduction to generate annual cash interest savings of approximately $5 million on a pro forma basis.
Peabody is the leading global pure-play coal company, serving power and steel customers in more than 25 countries on six continents. The company offers significant scale, high-quality assets, and diversity in geography and products. Peabody is guided by seven core values: safety, customer focus, leadership, people, excellence, integrity and sustainability.
CoalZoom.com - Your Foremost Source for Coal News